New addition to Boskalis fleet undergoing conversion to cable-laying vessel
Dutch offshore services giant Boskalis has expanded its fleet with a new vessel, which is currently getting ready to be converted from a pipe-laying vessel to a cable-laying one to further enrich its subsea operations offering.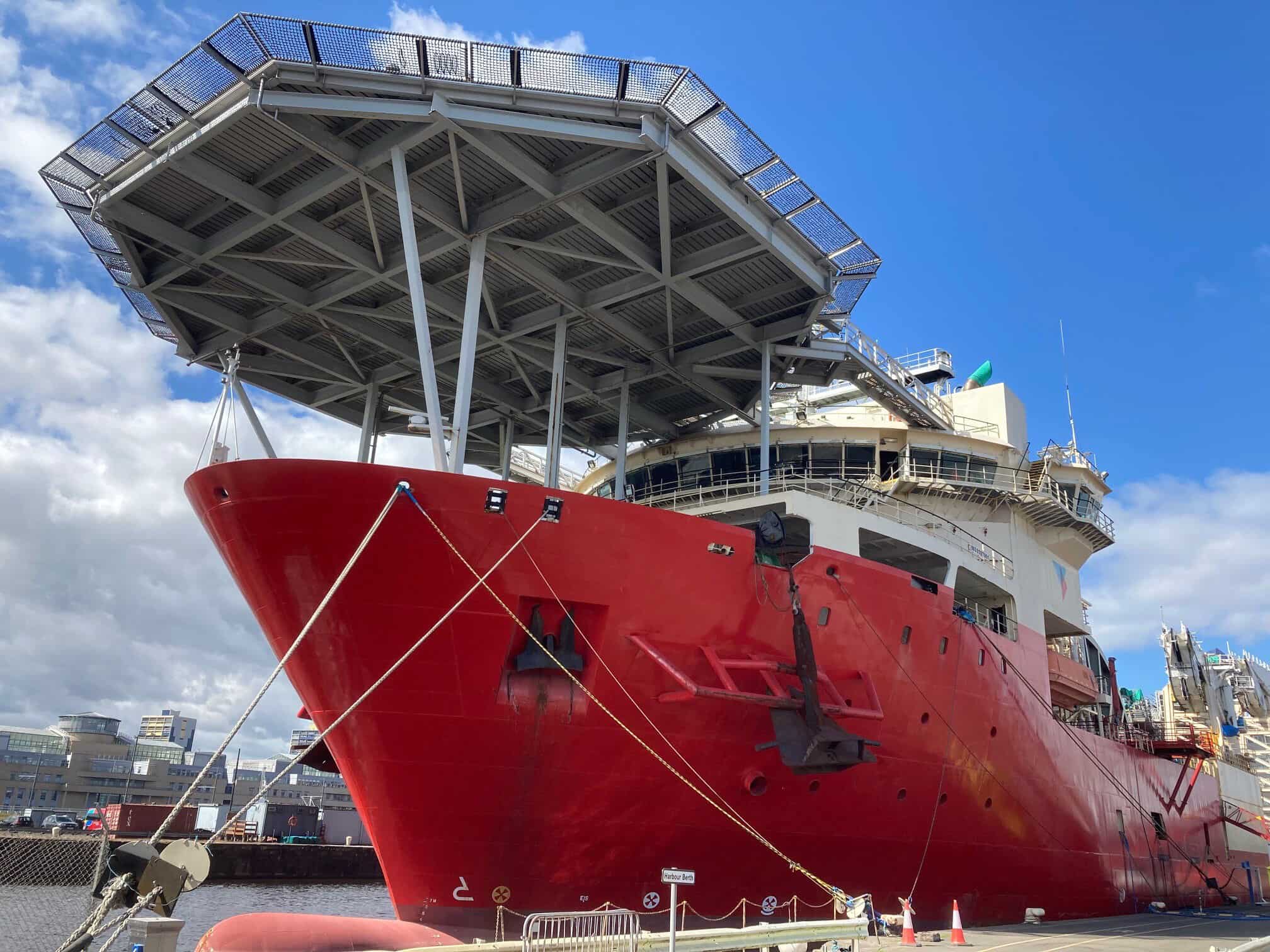 Boskalis welcomed a new vessel, BOKA Ocean, to its fleet on Friday, 25 August 2023. This pipe-laying vessel, formerly named Apache II, is currently being prepared in Rotterdam for modification to a cable-laying vessel.
With an overall length of 136.6 m and breadth of 27 m, the vessel can accommodate 118 people in 71 cabins. The 2009-built BOKA Ocean is a sister vessel of the BOKA Northern Ocean and BOKA Southern Ocean, which Boskalis acquired in the past two years.
"A unique fact about the three sister vessels is that they all have a different function than initially as a pipe-laying vessel. The BOKA Northern Ocean and BOKA Southern Ocean have been modified into high-end construction support vessels that are carrying out a wide range of offshore activities. The BOKA Ocean is being converted into a specialist cable-laying vessel," explained Boskalis.
The Dutch giant has worked on several projects this year. Most recently, the company wrapped up the removal of over one million barrels of oil from a decaying floating storage offshore (FSO) unit moored off the Red Sea coast of Yemen.
Prior to this, Boskalis' largest semi-submersible heavy transport vessel completed its first 𝗱𝗲𝗰𝗼𝗺𝗺𝗶𝘀𝘀𝗶𝗼𝗻𝗶𝗻𝗴 𝗽𝗿𝗼𝗷𝗲𝗰𝘁, which enabled it to take a floating production unit (FPU) to a ship recycling facility.