New materials and manufacturing processes as stepping stone for marine energy commercialization
US Department of Energy (DOE) has released a summary report featuring insights of more than 100 participants of the workshop that analyzed the potential of new materials and manufacturing processes to accelerate the commercialization of marine energy.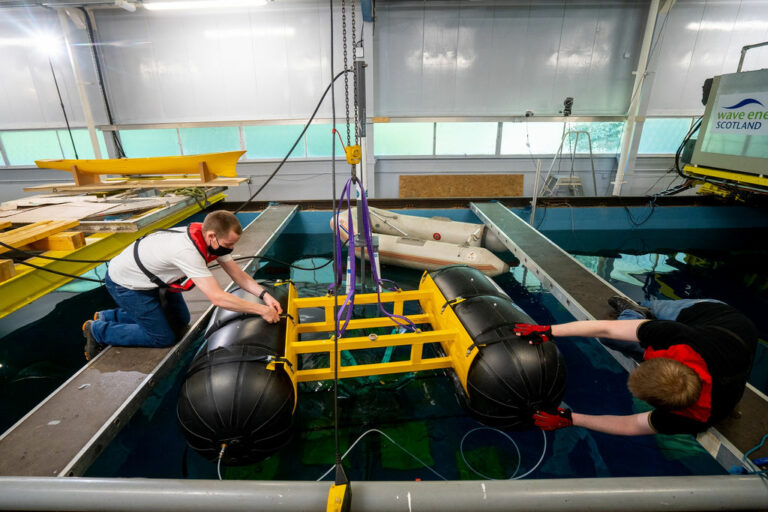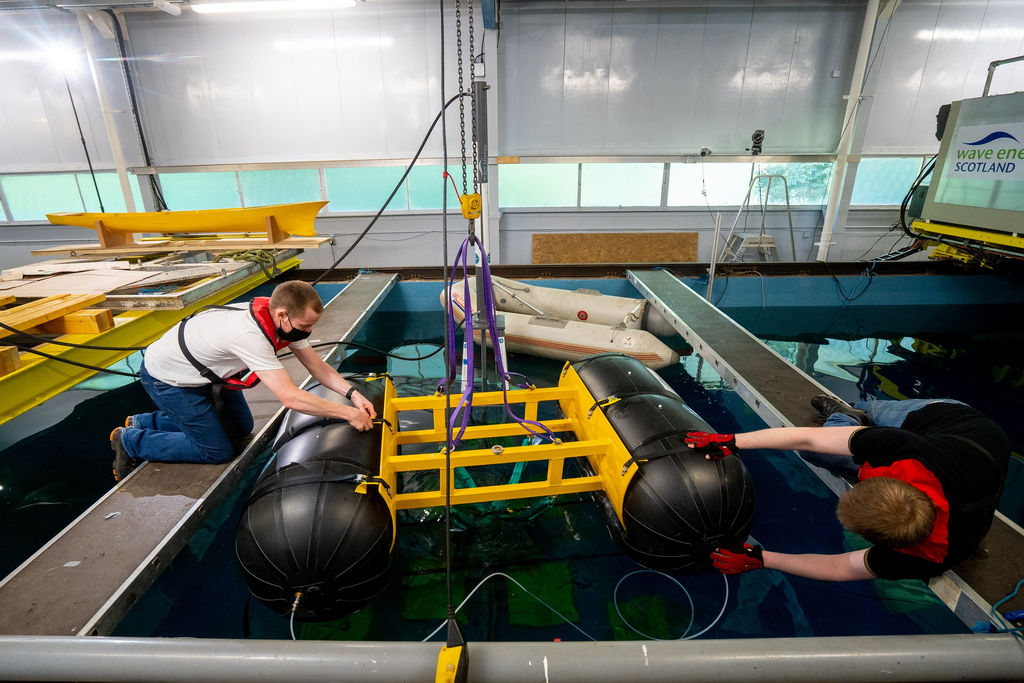 Today's innovators are creating materials that are stronger, lighter, and capable of more exciting feats than ever before, and the field of marine energy is looking to tap into some of this 'material magic'.
But first, researchers and technology developers must determine what kind of innovative materials could best help this budding clean energy industry achieve commercial success.
Marine energy technologies create renewable power from the natural movement of water, including waves, tides, and river and ocean currents. Technically, marine energy could provide 57% of the United States' power generation.
Even if only a small portion of this resource potential is captured, marine energy technologies would make significant contributions to the United States' energy needs and can play an essential role in reaching the Biden administration's goal of a net-zero-emissions economy by 2050, according to US DOE.
But before these nascent technologies can join the fight against climate change, they must become more affordable and hardy, and new materials and manufacturing processes could be one way to unlock the industry's power, US DOE states.
"To achieve widespread success, the marine energy industry must achieve dramatic cost reductions over the next 10 to 20 years," said Tim Ramsey, marine energy program manager at US DOE's Water Power Technologies Office (WPTO).
To explore what new materials – and manufacturing processes needed to make those materials – could do for the marine energy industry, WPTO convened researchers and industry experts to share what they might need to build more affordable, longer-lasting, and more efficient marine energy machines.
In October 2021, such experts participated in a WPTO virtual workshop to discuss potential future investments in materials and manufacturing research specifically for wave and current energy technologies.
More than 100 participants shared their perspectives on what research gaps persist and efforts WPTO should consider funding in the future. WPTO published a summary report featuring insights gathered at the workshop along with synopses of nine case studies from marine energy experts.
"Our workshop provided us with crucial knowledge of current research gaps and opportunities so we can plan future research and development investments to help advance marine energy and support Americans living in coastal and island communities across the United States," Ramsey said.
Slippery materials, better resins, recyclable thermoplastic materials, 3D printing… to the rescue
Since 2008, WPTO has partnered with members of academia and industry to conduct foundational materials research to help solve challenges like biofouling, when marine wildlife, including microorganisms, plants, and sticky mollusks, adhere to underwater devices.
New, slippery materials could make it harder for biofouling to affect marine energy devices whereas other novel materials, including potentially lighter and stronger nanomaterials, could endure longer in the ocean and protect submerged machines from corrosion.
Stronger, longer-lasting devices are likely to require less maintenance and produce more energy over their lifetimes, which could significantly reduce costs for the marine energy industry.
"Resin toughness is a big issue," said Ed McCarthy, a lecturer in composite design and testing at the University of Edinburgh, in his workshop presentation. "Traditionally, we've inherited a system of resins that are quite brittle, with relatively low strain to failure."
Better resins (types of plastic materials used to build blades for tidal turbines and other devices) could improve device performance and durability, according to US DOE.
For example, McCarthy is working on a powder resin that could be stronger, lighter, and more efficient to manufacture, according to US DOE.
Other companies also presented exciting inventions, including more durable synthetic mooring lines (to tether marine energy devices in place), recyclable thermoplastic materials (a more flexible, potentially longer-lasting resin), 3D printing methods (also known as additive manufacturing), and enhanced hydrofoils (which are like underwater fins and can reduce drag and increase energy output).
The presenters also covered areas that deserve further exploration, like plastics that can endure in salt water longer than those available today, tougher and more flexible materials, 3D printing of materials like concrete components to minimize costs, solutions for biofouling, and environmentally friendly materials.
These insights will help inform WPTO research and development efforts related to the materials and manufacturing processes needed to advance marine energy, helping to provide the practical inventions the United States needs to achieve a 100% clean energy future.
---
Follow Offshore Energy – Marine Energy
---