Norvic Shipping chartering newbuilds from Japan to meet CII regulations
Dry bulk operator Norvic Shipping has acquired a newbuild dry bulk vessel on a long-term period-charter from Japanese shipowner Fujimaru Kaiun.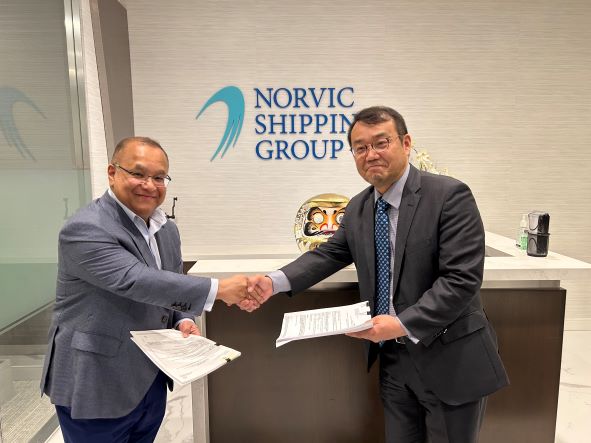 The new 64,000dwt Ultramax, to be named Norvic Copenhagen, will transport dry cargo for customers around the world following its delivery from Imabari Shipyard, Japan in Q2 2023.
"Norvic has decided to take the newbuilding into our fleet of 125 vessels in response to our growing business and to meet our commitment to new environmental regulations such as the IMO's Carbon Intensity Indicator (CII)," said AJ Rahman, Group CEO.
Chartering more newbuilds from Japan on five- to eight-year terms is part of Norvic's plan. The company also aims to expand its fleet and diversify its service offering in the coming years with the expected delivery of two additional Japanese handymax vessels on long-term charters by the end of 2023.
Norvic Shipping launched its business in 2012 and the company currently has capacity to annually transport more than 60 million metric tonnes of cargo.

"Having rapidly established Norvic Shipping as a leading international dry bulk operator, we're now focused on deepening our existing capabilities by building our own fleet, providing new services and further extending the company's global reach," AJ Rahman added.
Norvic Shipping recently secured a $42.5 million working capital credit facility to finance its growing physical presence in key markets.