Norway greenlights boost in output from several fields to meet energy demand  
Amid global energy supply concerns, Norway's government has devised a plan to ramp up output at several fields on the Norwegian continental shelf (NCS) in a bid to maintain high gas exports to Europe and meet the growing demand.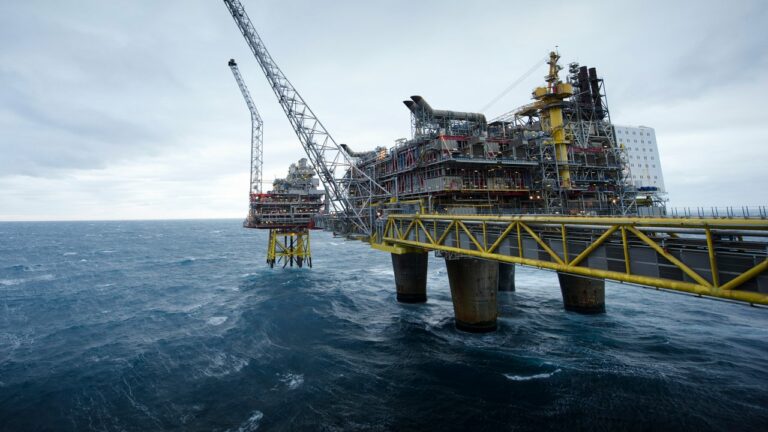 The announcement comes days after the European Union and Norway strengthened their energy cooperation, in light of the war in Ukraine and the EU's determination to end its reliance on Russian fossil fuels, intending to ban almost 90 per cent of Russian oil imports by the end of the year.
The Norwegian Ministry of Petroleum and Energy revealed on Monday that it had decided on granting adjusted production permits for several fields on the NCS, explaining that a total sale of gas from the fields was expected to reach 122 billion standard cubic meters (Sm3) in 2022.
Terje Aasland, Norway's Minister of Petroleum and Energy, remarked: "The most important thing Norway can do in today's demanding energy situation for Europe and the world is to facilitate that the companies on the shelf can maintain today's high production.
"The companies are continuously assessing the opportunities they have for delivering more gas and oil from their Norwegian fields. The decisions we have now made are due to such optimisations and will contribute to the record high gas sales we expect through our gas pipeline system this year."
In lieu of this, adjusted production permits, which include the volumes expected to be produced partly in 2022 and partly in 2023, have been granted to Equinor's Troll, Gina Krog, Oseberg, Åsgard and Mikkel fields along with Neptune Energy's Duva. In addition, a production permit has been approved for the Wintershall Dea-operated Nova field, which is expected to start producing in the near future.
Norway's Ministry of Petroleum and Energy elaborates that this decision does not increase the expected gas sales for this year, but supports the notion that there may be "record high export volumes" through the pipeline system in 2022.
Moreover, Norwegian fields supply gas to Europe through a comprehensive gas transport system, covering 20-25 per cent of the gas demand in the EU and the UK. The exception is Hammerfest LNG, where gas from the Snøhvit field is sent to the market by ship while Norwegian gas accounts for 2-3 per cent of the global market.
"Norway can make an important contribution in the current situation by maintaining high production of oil and gas through continued high regularity in the supply chain," according to the Norwegian authorities.
Since production from existing wells and fields will be emptied over time, the Ministry of Petroleum and Energy points out that continuous measures are needed for increased recovery, new field developments and new discoveries through exploration in order to maintain a given level of production over time. 
To accomplish this, Norway believes that it is "important to complete ongoing development projects, extract all profitable resources in fields and discoveries, and make new discoveries to ensure long-term production, employment and value creation."
It could prove challenging for Equinor to increase production from the entire Oseberg area, as Oseberg South and Oseberg East are among the three fields, where production has been shut in as a result of a strike that offshore workers have undertaken due to a dispute over wage demands. Equinor expects a shutdown of production at four other fields tomorrow and another three on 9 July.
Estimates disclosed by the Norwegian Oil and Gas Association indicate that about 13 per cent of Norway's daily gas exports will be lost as a result of the planned extension of the current industrial action.