NYK's ammonia bunkering vessel wins green light from ClassNK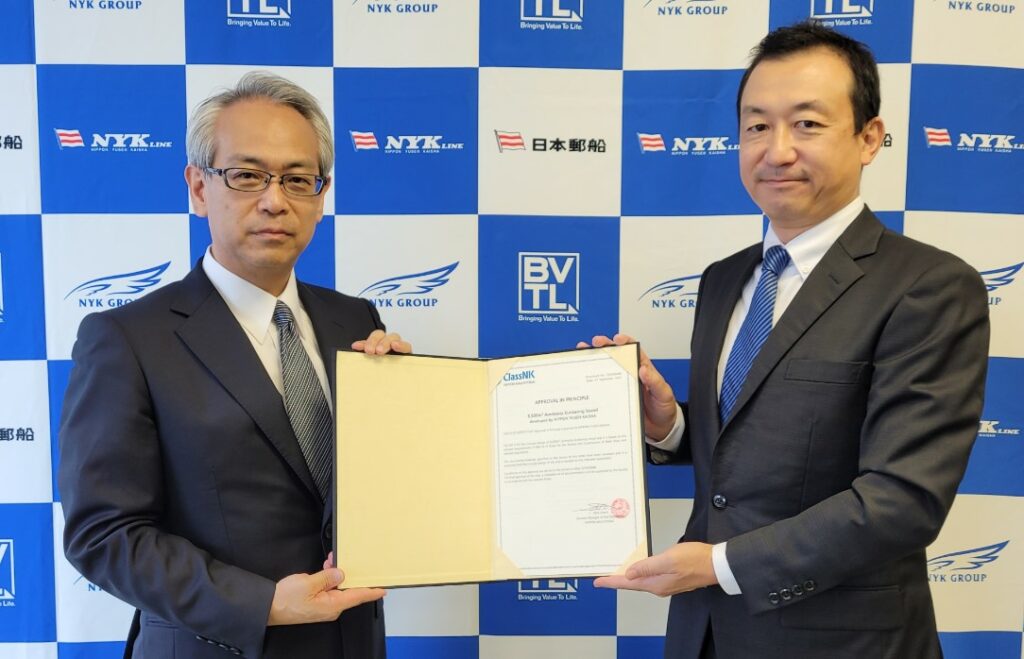 An ammonia bunkering vessel (ABV) developed by Nippon Yusen Kabushiki Kaisha (NYK Line) has won approval from the Japanese classification society ClassNK.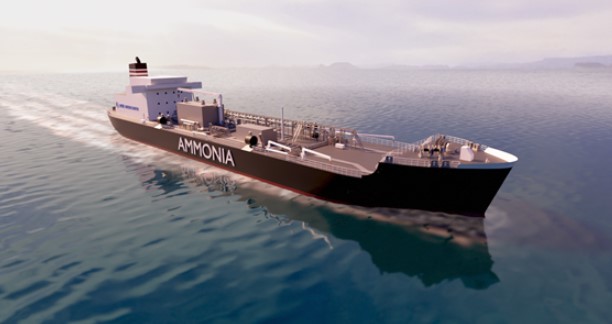 The company has developed its own design drawings, and introduced a method of creating 3D models linked to the drawings at an early stage of the concept design. This is typically done at the detailed design stage after the shipbuilding contract, enabling it to draw up specifications that incorporate sufficient safety measures for ammonia hazardous areas and escape routes based on risk assessments (HAZID: Hazard Identification Study).
ClassNK carried out the design review of the vessel in line with its Part N of Rules for the Survey and Construction of Steel Ships incorporating the IGC Code. Upon confirming the conformity to the relevant rules, ClassNK issued the AiP for the vessel's design concept.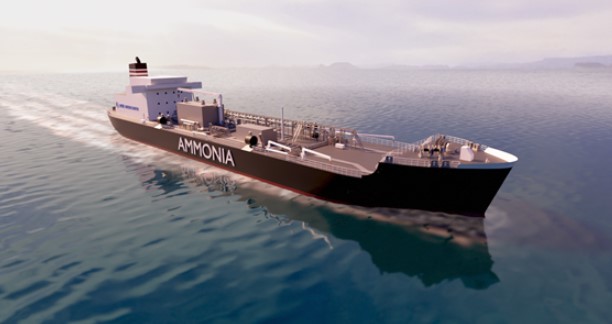 ClassNK said that during the AiP drawing approval process, 3D models were partly used for the first time as an alternative to 2D drawings, and the role of 3D models in development projects has been greatly expanded.
This is the society's first AiP for ABVs.
Earlier this year, NYK Line obtained AiP from ClassNK for an ammonia-fueled tugboat.
The vessel is planned to be used as a bunkering vessel for ammonia-fueled vessels, which are expected to be widely used from the late 2020s.
The development of ammonia-powered and ammonia bunkering ship designs is picking up as the viability concerns of the fuel for the decarbonization of heavy-duty sectors, including shipping, are removed.
The main issue surrounding the adoption of ammonia in the sector remains to be defining adequate safety measures since ammonia is toxic to humans and corrosive to materials.
 
According to a recent joint study by Bureau Veritas and energy major TotalEnergies, ammonia becomes dangerous to human health when permanently exposed to above 30 parts per million (ppm), or around 300 ppm when exposed for one hour. The amount is much less when compared to LNG, which becomes dangerous at around 50,000 ppm.
BV noted that unless modifications are made to the design, safety distances should be much greater for ammonia than LNG.