Ocean Infinity picks DNV software for its robotic vessels
Ocean Infinity has selected DNV's ShipManager fleet management software for 17 of its new robotic vessels and additional autonomous underwater vehicles (AUVs).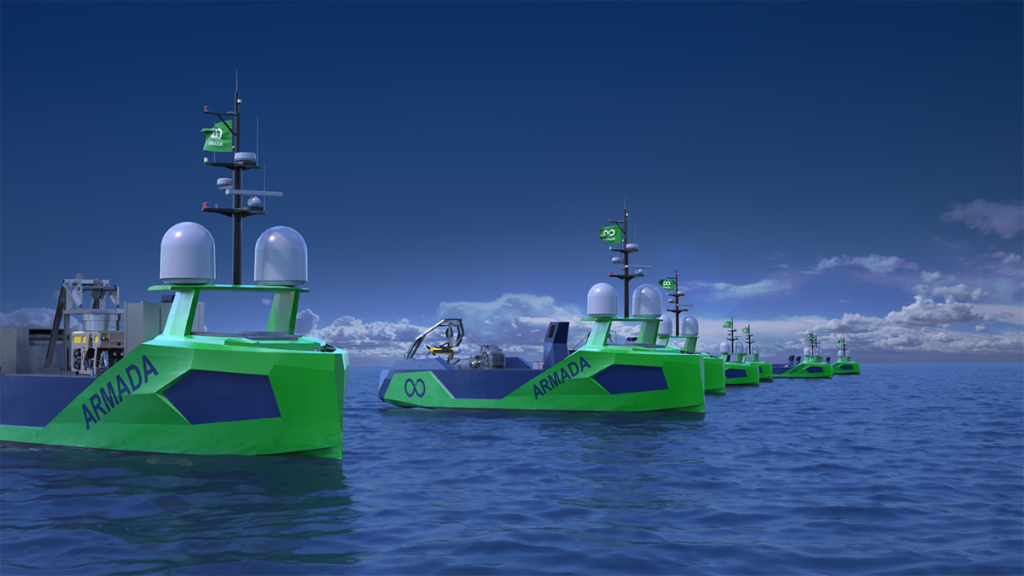 The company will use ShipManager's modules for planned maintenance, procurement and business intelligence for its fleet of uncrewed, low-emission vessels for capturing ocean data.
"As part of our efforts to secure the reliability of our fleet of robotic ships and AUVs, we were looking for a trusted partner that could deliver an integrated fleet management solution," says Andy Holt, fleet director, Ocean Infinity.
The ShipManager solutions are part of DNV's maritime software portfolio for ship management and operations which provide modules for technical management, procurement, hull integrity management, dry docking, QHSE, crewing and business intelligence.
"We are proud to be part of this exciting journey with Ocean Infinity", says Torsten Kappel, head of ship product line, digital solutions at DNV. "The utilization of advanced technologies, as well as the focus on decarbonization, fits perfectly with our own values at DNV".
At the beginning of February 2020, Ocean Infinity revealed it had established Armada, a new marine technology and data company, which was initially set to add marine robots to the company's current fleet of AUVs.
At the end of last year, the U.S.-headquartered company signed a contract for eight 78-metre, optionally crewed robotic vessels as part of the next phase of its Armada fleet. Once delivered in 2022, the series of eight vessels will supplement the current Armada fleet of nine 21-metre and 36-metre vessels.
Sonardyne will provide the key sensor technologies for underwater platform navigation, tracking, control and communications, as well as ensuring uninterrupted surface navigation, while Palfinger will provide rescue boats and davits and tailor-made winches for anchoring and mooring operations.