OceanGate's Titan Passes 4000 Meters Dive Test
OceanGate said it has carried out a successful unmanned depth test of the manned submersible, Titan, to validate the hull to a depth of 4,000 meters.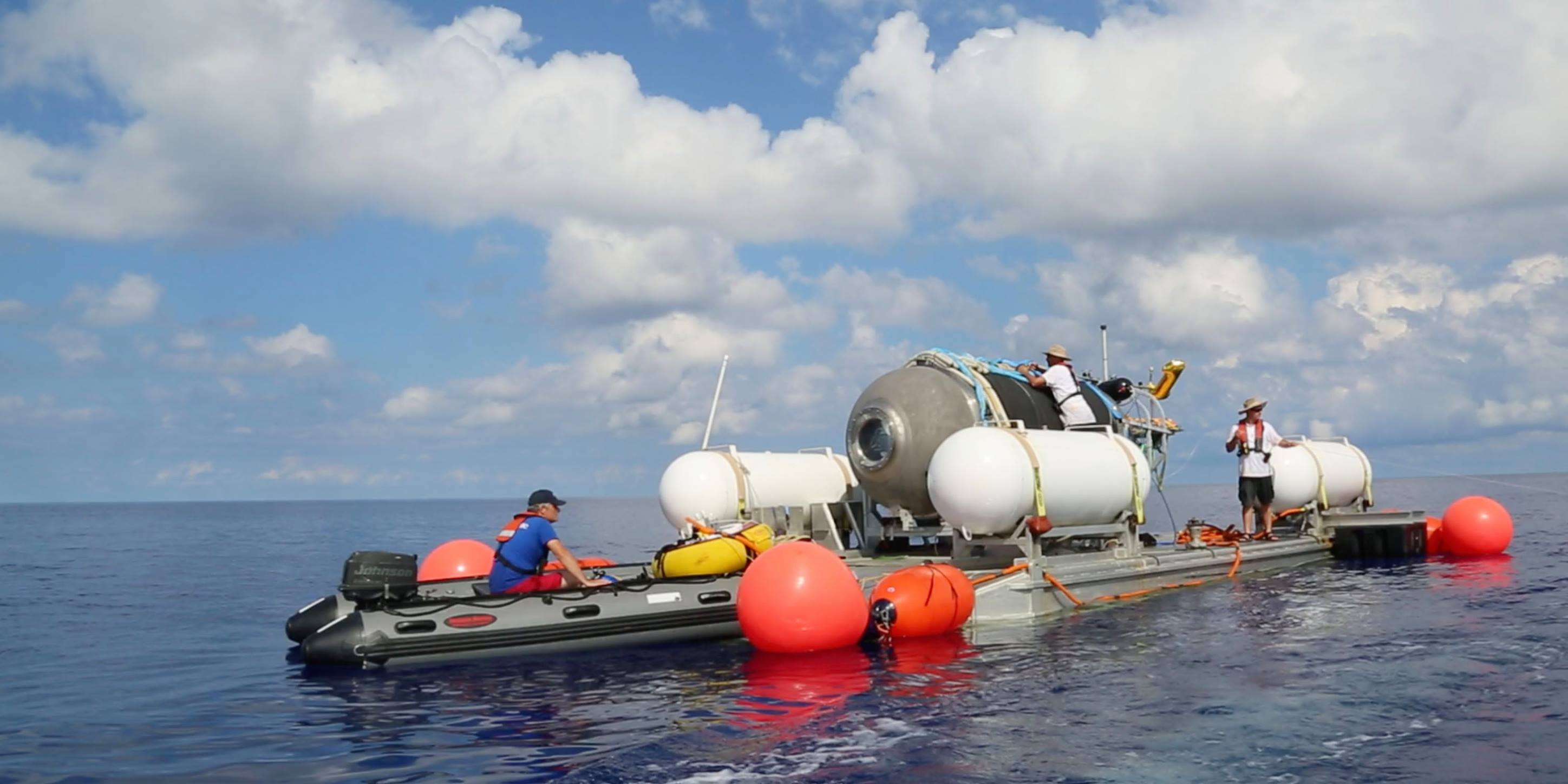 Titan is the world's first privately owned five-person submersible to reach this depth and opens over 50% of the ocean to manned exploration.
Designed and engineered by OceanGate, Titan is constructed from carbon fiber and titanium and is said to be the largest submersible of its type in the world.
The sub is scheduled to survey the wreck of the RMS Titanic in 2019.
As part of Titan's testing program, the OceanGate team conducted a series of unmanned dives by lowering the submersible on a monofilament line incrementally to 4,000 meters. Onboard the sub, strain gauges, viewport displacement sensors and a custom designed acoustic sensor system measured the health of the hull to provide data that the team analyzed during and between dives.
Using a Teledyne Benthos acoustic modem, the team monitored select data during the dives and then a detailed analysis of the many gigabytes of data was performed post dive prior to setting the next day's limits. Many of these sensors will remain permanently mounted in the sub and will give the pilot real-time feedback on hull behavior on all future manned dives.
The cable test was just one phase in a test program that began nearly three years ago with the construction of a one-third scale model of the pressure vessel and the launching of Cyclops 1. The scale model underwent four pressure tests in a chamber at the University of Washington which validated carbon fiber as a viable material for the hull design.
Following the cable test, Stockton Rush, OceanGate's CEO and Chief Pilot, will dive solo in incremental depths until reaching 4,000 meters; In doing so, he will join James Cameron as one of only two people in history to solo dive to this depth.
"There is so much left to learn about the ocean," comments Rush, "With Titan, we can now take people to see more than half of the world's ocean. It is the lifeline of our planet, and I believe the future of mankind lies beneath the surface, not out in space."