Odfjell bolsters fleet with six new eco tankers
Norwegian shipping company Odfjell SE has decided to expand its fleet with six new chemical tankers through a combination of long-term time charter and pool agreements.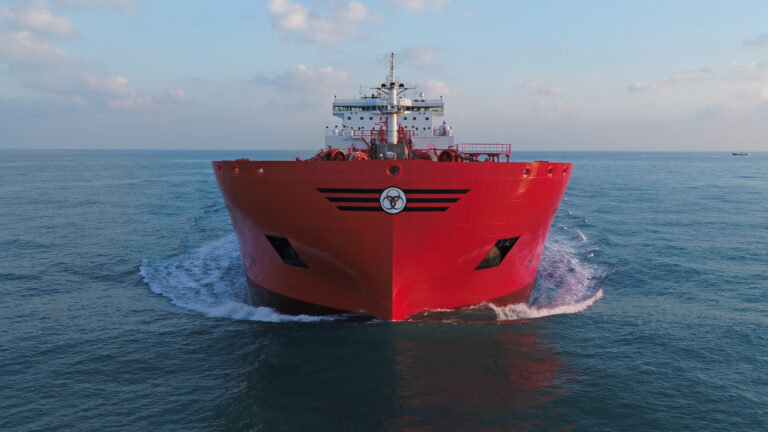 The series of newbuildings will be built at multiple shipyards in Japan and are scheduled to be delivered from the first half of 2026 to the first half of 2027.
As explained, the agreements represent a continuation of Odfjell's long-term relationships with Japanese shipowners and shipyards.
Two of the vessels are 40,000 dwt stainless steel supersegregator chemical tankers with 28 tanks, while the additional four are 25-26,000 dwt stainless steel chemical tankers with 24 tanks. All vessels will be capable of handling a range of specialty liquid products.
The vessels will join Odfjell's worldwide trades in a strategic combination of long-term time charter and pool arrangements. The agreements are entered into at attractive levels, and Odfjell has purchase options on the vessels entered on time charter.
"We are pleased to announce these agreements as they further strengthen our fleet composition and serve as a confirmation of our growth ambitions. The collaboration between the shipbuilders, suppliers and our team has resulted in tailored vessels that are sustainable, efficient and cost-effective," CEO Harald Fotland said.
"This approach allows us to continue to deliver exceptional services to our customers and optimize our operations without compromising our commitment to sustainability. We introduce modern and sophisticated tonnage in a capital-efficient way."
With the latest batch of six ships, Odfjell will add to its fleet twelve 25-40,000 dwt stainless steel vessels to be delivered on long-term time charters and pool agreements between 2024 and 2027.
Adding these vessels has been described as an important step in the company's ambitious fleet renewal plan. Odfjell claims its fleet to be the most energy-efficient in the deep-sea chemical tanker segment.
The company added that its experts have played a key role in the ship design process to ensure these newbuildings are as future-ready as possible.
Odfjell has already reached its goal of reducing carbon intensity by 50% by 2030 and is currently testing a range of innovations to reduce emissions further. One of these innovations is the industry's first installation of the eSAIL suction sail system on a chemical tanker.