Operations on Gulf of Mexico offshore rigs return to normal following Hurricane Delta
All rigs operating in the Gulf of Mexico have begun operating normally following the passing of Hurricane Delta, but nearly a quarter of oil output still remains shut-in.
The BSEE said in its latest report that personnel were still evacuated from 23 of the 643 manned platforms in the Gulf of Mexico, a total of 3.58 per cent.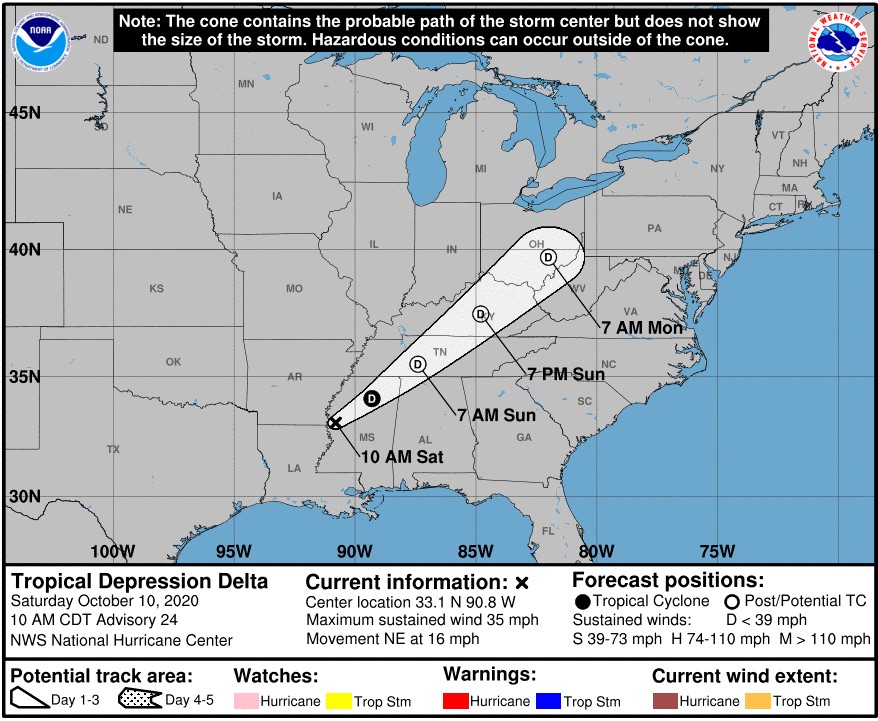 All personnel evacuated from the 10 non-dynamically positioned rigs operating in the Gulf have returned and all 17 dynamically positioned are again back on location after Hurricane Delta made landfall.
Even though most of the workers have returned to their respective platforms, the BSEE estimates that 23.77 per cent of oil production and 12.18 per cent of natural gas production in the Gulf of Mexico is still shut-in.
To remind, oil and gas companies with assets across the Gulf of Mexico started preparations and evacuations of workers from offshore platforms and rigs on during the weekend of 5 and 6 October. Workers began returning to the Gulf of Mexico the following weekend.
At its peak, Hurricane Delta shut in 1.67 million barrels per day or 92 per cent of the Gulf's oil output which is the most since 2005 when Hurricane Katrina destroyed more than 100 offshore platforms and hobbled output for months.
Hurricane Delta is the 25th named storm of the 2020 Atlantic Hurricane season. While at sea, it was categorised as Category 4 storm, sustained winds of over 220 kilometres per hour, and was described by NOAA as a "life-threatening storm surge".
It arrived at the U.S. part of the Gulf of Mexico from the Caribbean after moving across Mexico's Yucatan peninsula.
It is worth noting that there have been six storms starting with Tropical Storm Cristobal in June that affected U.S. offshore oil and gas operations this year. The U.S. shale oil output was able to so far mitigate the market impact of hurricane shut-ins.