Orbital Marine Power launches €4.7 million crowdfunding campaign
Scottish tidal energy company Orbital Marine Power has launched a £4 million (€4.7 million) crowdfunding campaign on Abundance Investment platform to take its business to the next stage.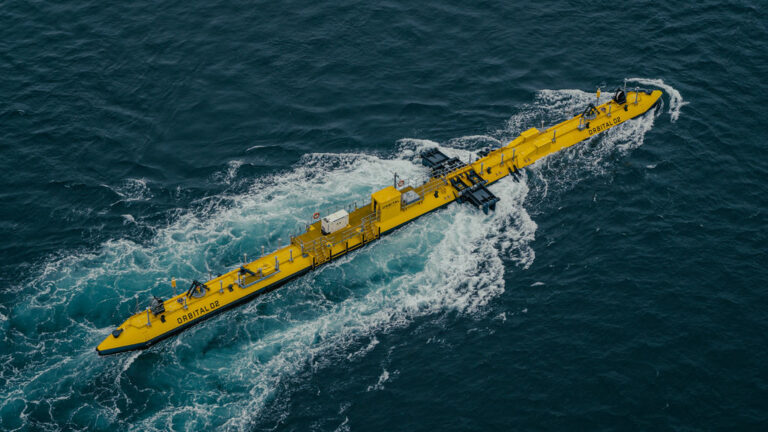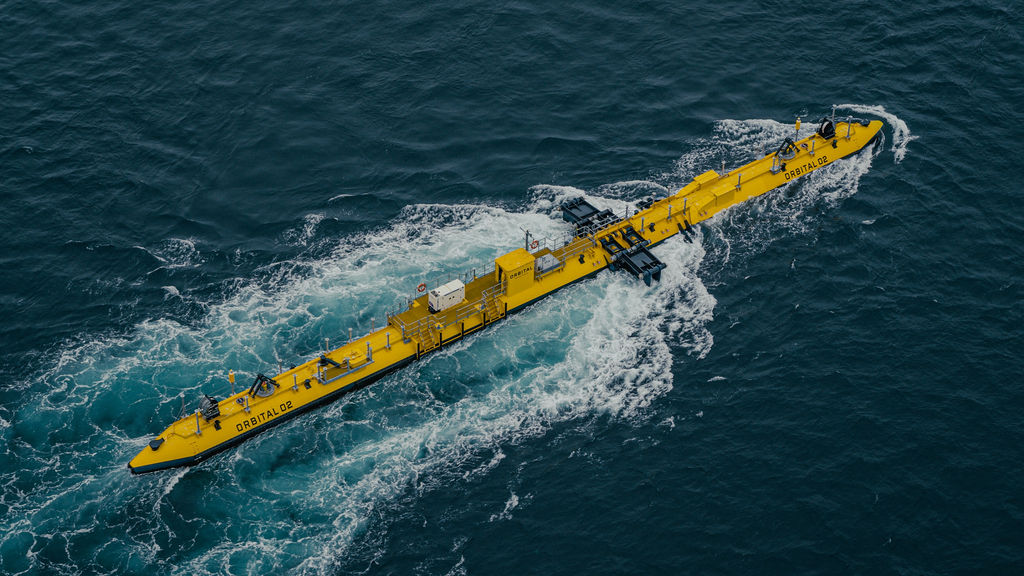 The follow-up offer on Abundance is part of a substantial overall investment package, enabling the next phase of Orbital Marine's business – long-term commercial operation of the world's most powerful tidal stream turbine off the coast of Orkney.
The investment offers a return of 6% a year from interest and capital repayments over a 12-year term, backed by the long-term income from the Renewables Obligation scheme and sale of electricity from the operational O2 turbine.
It is part of a long-term debt/equity package that will be used to repay the construction finance raised in 2018 as well as to scale up the business.
To remind, Orbital raised £7 million (€8.2 million) through Abundance in 2018 – the platform's largest fund-raise to date – to build the 2MW capacity O2 floating tidal turbine.
The turbine has now been fully commissioned, and since July 2021 has been exporting predictable, low carbon electricity to the UK grid. It will be capable of generating enough renewable electricity to meet the needs of around 2,000 UK homes every year, for 15 years, saving over 30,000 tonnes of carbon.
Orbital Marine Power plans to integrate its innovative tidal stream technology in a groundbreaking project in Orkney with battery storage and green hydrogen production and to deploy the O2 technology across further multi-megawatt projects.
This approach will ensure tidal stream energy can play a vital role as part of the global clean energy transition, according to the company.
Andrew Scott, CEO of Orbital Marine Power, said: "We want to transform the tidal stream energy sector and unlock a new source of clean, predictable power for millions of people, homes and businesses around the world. We have already built and deployed the world's most powerful tidal turbine, and the next stage of our growth promises to be even more exciting."
Bruce Davis, co-founder and joint managing director at Abundance, added: "With backing from 2,300 Abundance customers Orbital has reached a key marker and now they are ready to move onto the next exciting stage of the voyage. They are proof that the UK has the potential to lead the global tidal industry and grow a new, low carbon industrial base, creating many thousands of long-term, skilled jobs where they are needed."
Since Abundance was founded in 2012 offering investments in solar and wind energy, the platform has diversified into a wide range of other green and transition sectors.
Orbital Marine's launch this week brings the current number of open investments on Abundance to eight, with almost £30 million (€35 million) available for investors in electric vehicle infrastructure, vertical farming, natural capital, tidal power and councils.
---
Register for Offshore Energy Exhibition & Conference:
---