ORPC files for permit for 5MW Cook Inlet tidal scheme
Marine energy company ORPC has submitted a preliminary permit application to the Federal Energy Regulatory Commission (FERC) for a tidal energy project at East Foreland in Alaska.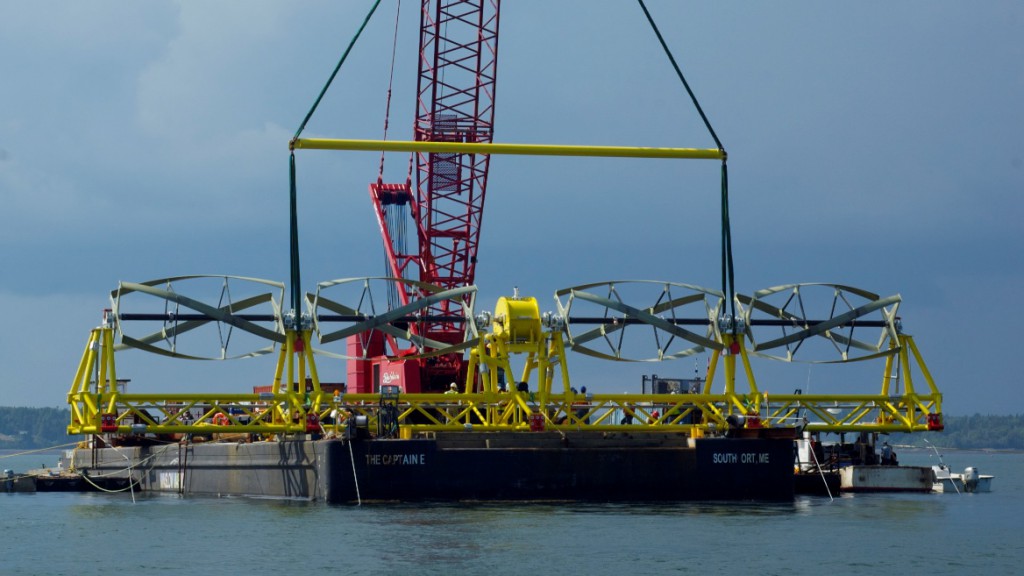 Once the project is functioning, ORPC will collaborate with Homer Electric Association (HEA) to sell it the tidal energy produced, the U.S. based marine energy developer said.
ORPC said it intends to develop a 5MW pilot project near East Foreland to verify the technical performance and environmental compatibility of its proposed marine energy devices.
Project results will assist in planning a phased build-out of up to a 100MW commercial-scale project, according to ORPC.
The company also said it had previously conducted site characterization and environmental studies in the region.
Stuart Davies, ORPC's chief executive officer, said: "Cook Inlet is the premiere tidal resource in the U.S. and harnessing clean, renewable, reliable energy from it will help the U.S. achieve its ambitious goals of a 100% clean energy economy and net-zero emissions".
In the U.S., the preliminary permit and pilot license processes provide the regulatory structure for advancing innovation in marine energy technology while maintaining oversight by FERC and federal and state resource agencies.
Brad Janorschke, general manager at HEA, added: "HEA supports ORPC's FERC application and wishes it well as it develops these technologies. HEA has developed a robust net metering program that is available to individuals and businesses seeking to create renewable projects. In the coming years, we anticipate additional opportunities to work with renewable energy companies such as ORPC to diversify and integrate renewable power into the HEA power grid".
The timing for the application is driven by ORPC's installations in Alaska, advancements in its scalable technology, support from HEA, and strong alignment with state and federal renewable energy goals.
As reported earlier, ORPC contracted Sustainable Marine's Swift Anchors division to provide its novel rock anchoring system for ORPC's Advanced TidGen project set to launch in Maine later this year.
Swift Anchors will be among a number of subsystems which ORPC will develop, test and integrate to validate a full TidGen system in a commercial site over 12 months.