ORPC trials its autonomous turbine generator
ORPC has recently completed testing of its autonomous turbine generator unit (ATGU) at UMaine Advanced Structures and Composites Center.
The trials demonstrated its ability to operate in power generation and also propulsion modes.
The ATGU generates electricity from moving water currents in oceans and rivers. Similarly to the RivGen Power System.
The RivGen device provides electricity to the remote community of Igiugig, Alaska, and also offsets the community's diesel fuel use by up to one-half.
This project is supported in part by the U.S. Department of Energy's EERE under the Water Power Technologies Office to the Igiugig Village Council.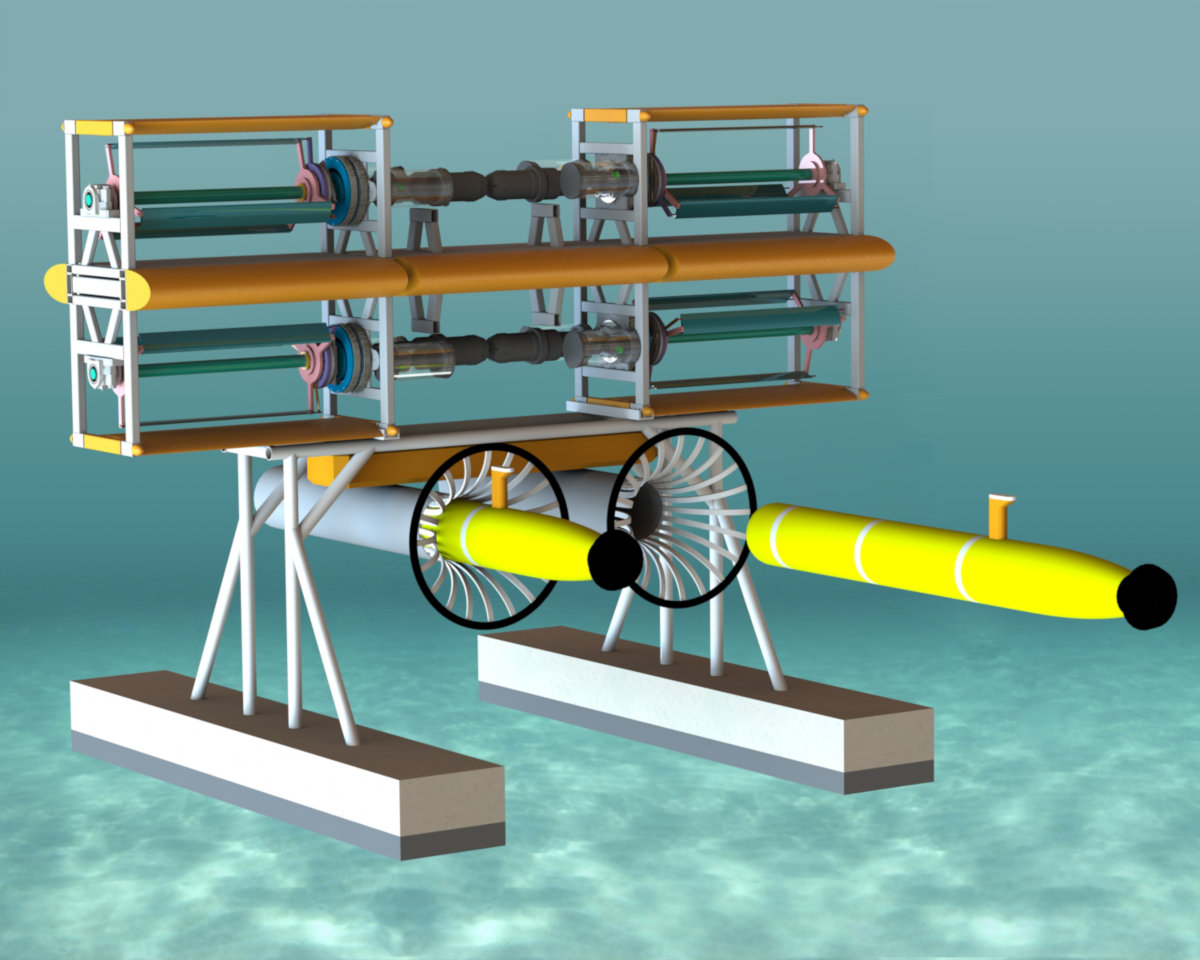 The ATGU system has the design for self-deployment and retrieval, but it can also provide power to subsea sensors and vehicles.
The ATGU generates power from currents greater than 1 metre per second with a rated capacity of 4 kW at a flow speed of 2.25 metres per second.
The active pitching system can switch from power generation mode to propulsion mode. Therefore, the entire power system can actively self‐deploy and self‐retrieve from the seafloor with the use of a small vessel.
Up next for the ATGU are sea trials in Maine.
The Advanced Research Projects Agency – Energy (ARPA-E) supports the development of this transformational technology.