Oscilla Power opens another crowdfunding round
Seattle-based wave energy developer Oscilla Power has launched additional crowdfunding campaign on MicroVentures platform to advance the construction of full-scale Triton-C wave energy system.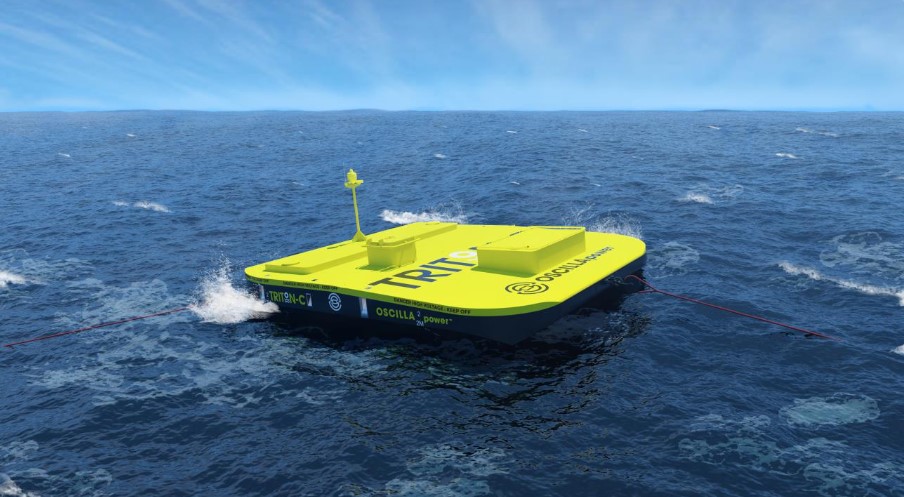 Namely, Oscilla Power closed a crowdfunding round with MicroVentures back in November 2020, having collected investments totaling a little over $395,000.
Now, the company is opening another round aiming to raise a maximum amount of $139,505 to reach a major milestone – the completion of construction of its first commercial-scale Triton-C system.
The community-scale 100kW Triton-C system is planned for deployment in the first quarter of 2021 at the Kaneohe Marine Corps base in Hawaii.
Throughout 2021, Oscilla Power said it plans to focus on its Hawaii demonstration, as well as scaling prototype construction and testing for the 1MW Triton.
In 2022, the prototype demonstration in Hawaii is expected to conclude, and Oscilla Power hopes to initiate commercial deployment and commercial sales of its 100kW Triton product.
Also, at this point, the company intends to start the engineering design for the 1MW Triton for projects in India, the next region it has targeted for rollout.
To remind, Oscilla Power unveiled its plans to demonstrate 1MW Triton ocean wave energy system near Thiruvanathapuram, in the state of Kerala, back in July 2020.
The region has been identified as having one of the highest wave energy intensities in India.