Oscilla Power secures additional DOE funds for Triton-C deployment
Wave energy developer Oscilla Power has secured additional $2.4 million from the U.S. Department of Energy (DOE) to deploy its Triton-C wave energy device in Hawaii.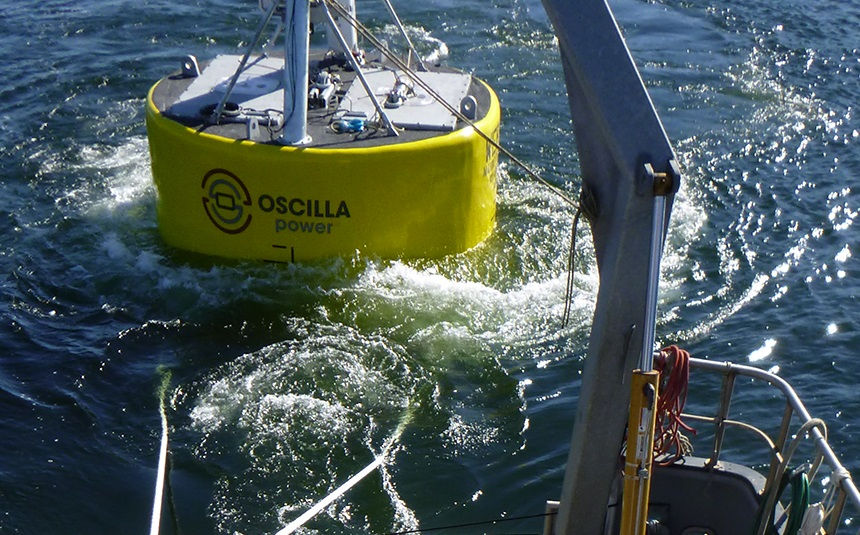 Oscilla Power has passed another stage-gate evaluation by DOE related to the construction phase progress of the company's Triton-C community-scale wave energy device.
Based on this, the company got the contract modification approved, securing additional funding close to $2.4 million to complete the deployment and monitoring of the Triton-C system.
"We at Oscilla Power are thrilled to continue working with the US DOE's Water Power Technologies Office (WPTO) on the deployment of our Triton C system in Hawaii coming up later this year. We would like to thank WPTO for their continuing support and also for their visionary leadership in the marine renewable energy space", Oscilla Power said in a statement.
The upcoming 100kW Triton-C community-scale deployment at the Kaneohe Marine Corps in Hawaii is Oscilla Power's largest project to date.
Triton is a multi-mode point absorber that consists of a geometrically optimized surface float connected to a ring-shaped, vertically asymmetric heave plate by three taut, flexible tendons.
Unlike most conventional wave energy devices, Triton's surface float can extract energy from ocean waves in all six degrees of freedom (heave, pitch, surge, roll and yaw) allowing for increased energy capture across a wider range of ocean conditions, according to Oscilla Power.
The Triton-C system is planned for deployment later in 2021 at the Kaneohe Marine Corps base in Hawaii.
Moving forward, Oscilla Power hopes that this deployment will serve as a proof-of-concept product for other small communities along the U.S. Pacific Coast, Alaska, Hawaii, and remote islands