Panagopulos: LNG as Fuel Perfect Bridge until 2050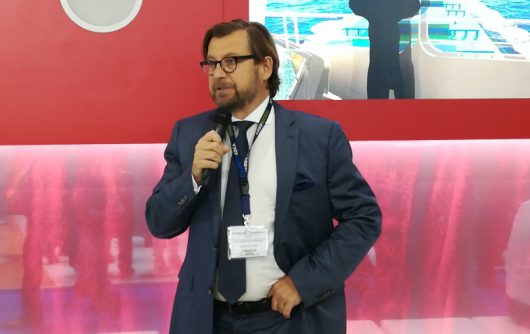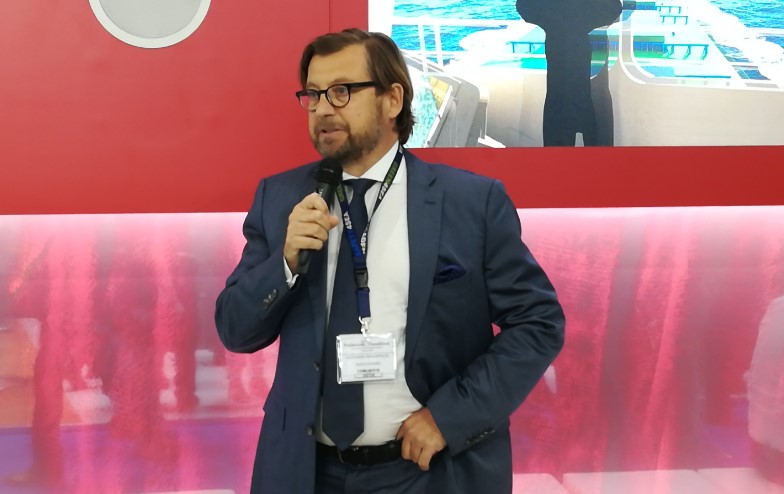 Liquefied natural gas (LNG) is a perfect bridge and can cope very well as marine fuel until 2050, Alexander P. Panagopulos, President and Chief Executive Officer (CEO) of Forward Ships, told World Maritime News.
2050 has been set as the deadline by which the international shipping community is required to halve its carbon footprint when compared to the 2008 levels of emissions, as prescribed by the International Maritime Organization (IMO).
The wave of new environmental regulations, including the 2020 sulphur cap as well as the 2050 reduction target, have put the industry to a test and numerous owners are still weighing their options when choosing their road to making their ships compliant.
Panagopulos, however, agrees that in the long run, once the industry moves toward the total decarbonization of shipping, LNG, being a fossil fuel, is not the long-term solution.
When asked about the major obstacle for owners when it comes to a greater uptake of LNG as fuel, Panagopulos said that "people need to learn more about LNG and its qualities".
"When you have the industry heavy-weights such as CMA CGM, Maersk, Sovcomflot and Carnival all going for LNG, people should read the signs. There is definitely a trend emerging. LNG is coming," he pointed out.
"Some people still think of it as a dangerous gas, but LNG has a very good safety record. It has been used for 50 years safely. People have to become more aware of what this is all about."
Commenting on the concerns voiced about LNG's availability, Panagopulos stressed that LNG bunkering was no longer an issue.
"This is why we have brought Shell onboard. We will be bunkering at the major ports where we bunker today and LNG is already available there. What is more, its availability is ever more increasing as we speak," he said.
Namely, Shell has committed to bunkering capacity for Forward Bulkers to launch its operation in 2020.
According to Panagopulos, the range design of the ships allows the vessels to sail the Earth solely on LNG at least once, and with dual fuel they can sail even longer distances.
Another benefit of LNG is that it offers considerable fuel savings per year per ship, he said.
Namely, USD 1.5 million worth of annual fuel savings for 20 ships multiplied by an average life-time of 20 years of service totals in an astounding USD 600 million in the ships' economic life.
"That's quite an impact both in terms of transportation costs and reduction of emissions due to LNG," he added.
"In my mind and our partners agree there is no turning back. We are determined to go ahead and LNG for us is the future."
Panagopulos believes that in two years, at the next Posidonia, LNG will switch from being an alternative marine fuel to a mainstream choice for owners.
The statement was made on the sidelines of his presentation of the Project Forward within Posidonia trade show held in Athens. The initiative advocates for the adoption of LNG as marine fuel and has seen Forward Maritime, part of Arista Shipping Group, ink a letter of intent with the Chinese Jiangsu Yangzijiang Shipbuilding for the construction of up to twenty LNG-fueled bulk carriers.
The 84,000 dwt Kamsarmaxes are expected to join the fleet between 2020 and 2023. Their design aims to reduce the cost of transportation at sea and define the new standard of vessel for IMO's 2020 emission rules and beyond.
Speaking on the commercial side of the project, Panagopulos said that it has not been decided yet when the shipbuilding deal would be sealed with the yard.
The partners of the project include Gaztransport & Technigaz, which has designed the containment systems, classification society American Bureau of Shipping (ABS), Shell Western LNG, Wärtsilä and ship designer Deltamarin.
Reported by Jasmina Ovčina Mandra, Image by WMN