Petrobras picks Shearwater for large deepwater OBN survey
Shearwater GeoServices has secured a contract to deliver a large deepwater ocean bottom node (OBN) survey over the Petrobras-operated Grand Iara Project offshore Brazil.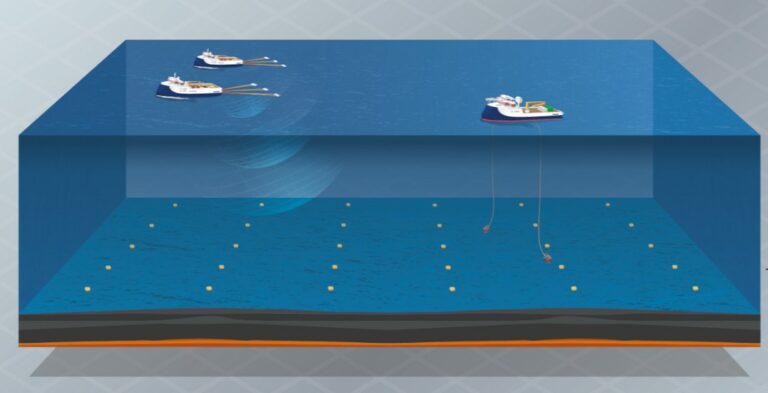 The project includes the Berbigão, Sururu, and Shared Reservoir of Atapu in the Santos Basin.
It is scheduled to start in the first quarter of 2023 and is expected to last approximately six months.
The node deployment area covers a total of 1,309 sqkm, using nodes deployed by a remotely operated vehicle (ROV), and Shearwater's 3×2 six-string omni-directional triple source.
"This is a significant contract and a solid addition to our backlog for the first half of 2023, confirming our leadership in the fast-growing deepwater OBN segment of the marine seismic industry. We are very pleased to continue our long-standing relationship with Petrobras and to support them with another large deepwater OBN project," said Irene Waage Basili, CEO of Shearwater.
The Santos Basin is the largest offshore sedimentary basin in Brazil, ranging for a total area of over 350,000 square kilometers. The first investments in exploration and production studies date back to the 1970s.
Earlier this year, Petrobras received about $1.1 billion from Shell for its share of 25% in the compensation for the Atapu block, acquired in December 2021 by the consortium composed of Petrobras (52.5%), Shell (25%), and TotalEnergies (22.5%) in the 2nd Bidding Round for the transfer of rights surplus under the Production Sharing Regime.
Atapu is a pre-salt oil field located in water depths of about 2,000 meters. The production from the field started in 2020 through the P-70 floating, production, storage and offloading unit (FPSO), which has the capacity to produce 150,000 barrels of oil equivalent (boe) per day.
Most recently, Shearwater and Petrobras signed a licensing contract for Shearwater's Reveal geophysical software.
Under the deal, Petrobras' geophysical processing team will have access to a full range of geophysical processing tools, including time, depth, multi-component, time-lapse 4D processing and advanced imaging offered by the platform.
Register for Offshore Energy Exhibition & Conference: