Petrochemical Producers Supply Chain & Logistics Spending Survey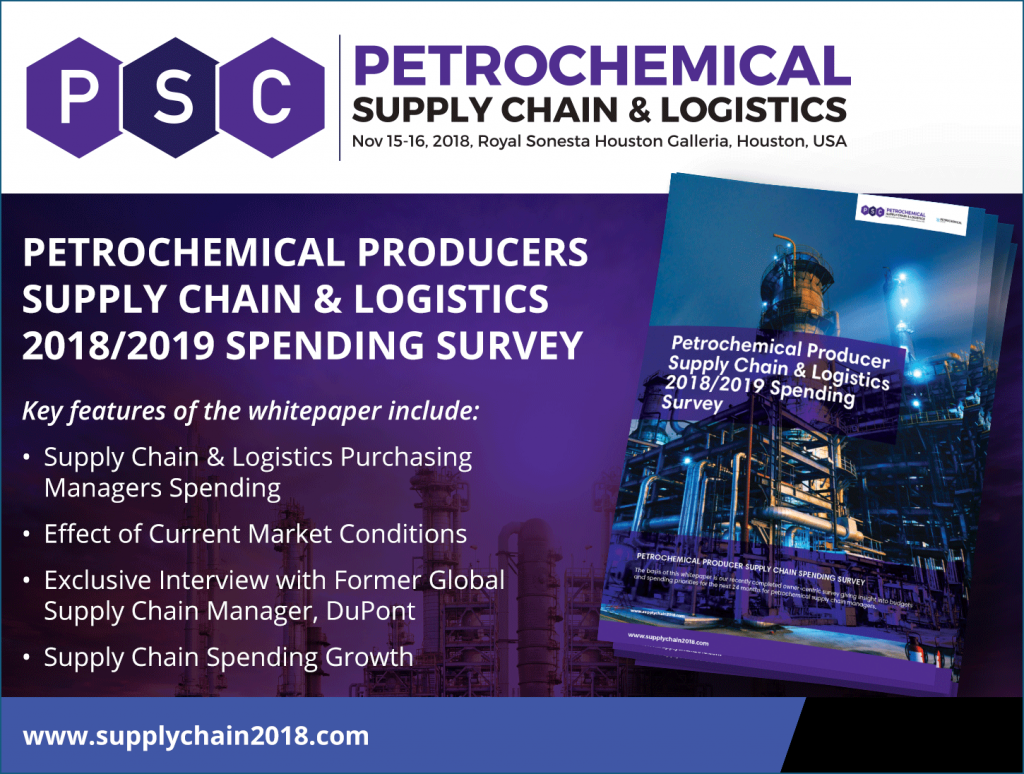 Petrochemical Update recently reached out to their extensive network of petrochemical supply chain & logistics purchasing managers to an insight into budgets and spending priorities for the next 24 months. We've collated our findings in our brand new (complimentary) Petrochemical Producers Supply Chain & Logistics 2018/2019 Spending Survey whitepaper.  Want to find out where they will be spending their budgets?
Access the exclusive (complimentary) survey results and analysis here
Key Features of the whitepaper include:
Supply Chain & Logistics Purchasing Managers Spending – Survey respondents include Dow, Lyondellbasell, Westlake Chemicals, BASF and many more shedding light on their supply chain spending for the next five years.
Effect of Current Market Conditions – Discover how current market dynamics have look to have impacted the survey outcomes.
Exclusive Interview with Former Global Supply Chain Manager, DuPont – To help contextualize the survey results and to put some meat on the bones, we spoke with former Clifford Lee about the key challenges facing petrochemical producer supply chain managers for the next 24 months.
Supply Chain Spending Growth – Assess how much is being spent in the wake of second and third wave investment coming online and where this is being spent in relation to port, rail, vessel, packaging and infrastructure projects.
Note: The opinions, beliefs, and viewpoints expressed in this article do not necessarily reflect the opinions of World Maritime News.
Related news
List of related news articles