Photo: Croatian FSRU almost complete
Works on Croatia's first FSRU are nearing completion in China as the vessel is expected to depart to its base on the island of Krk in the northern Adriatic Sea later this month.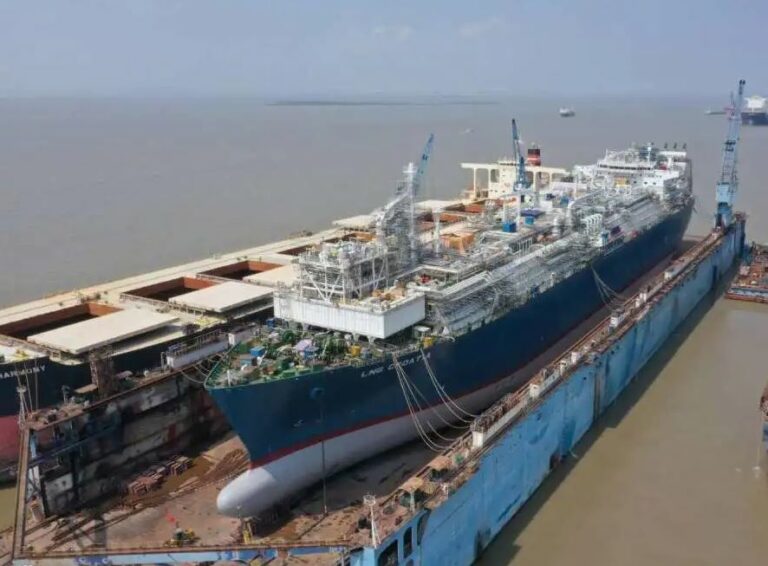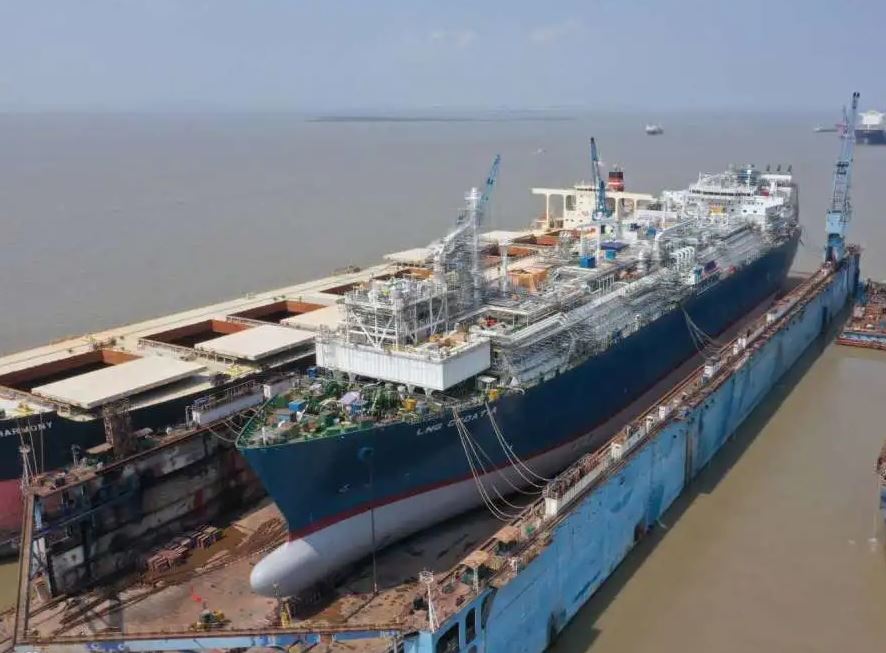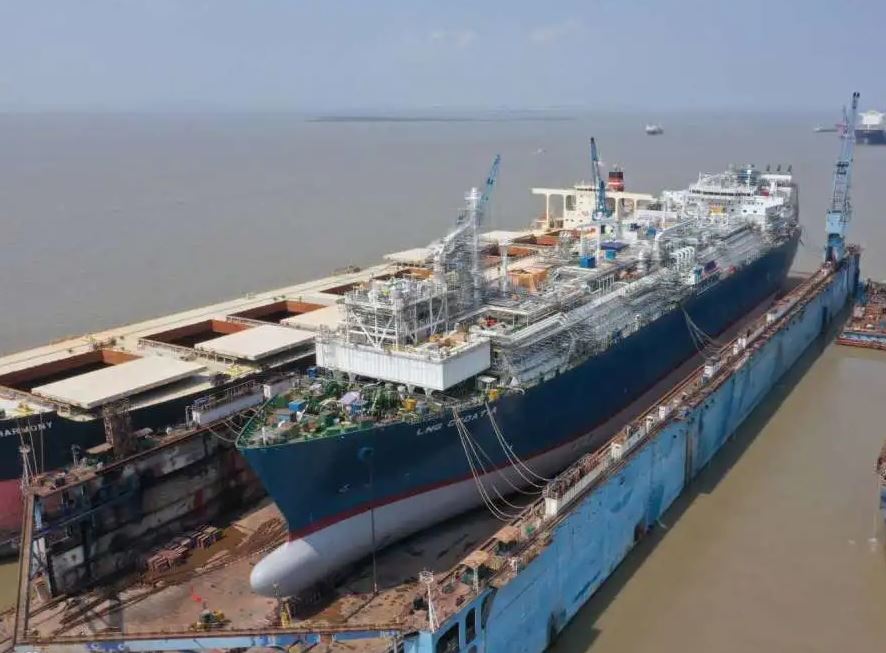 Golar LNG won a deal last year to provide its 2005-built 140,205-cbm vessel Golar Viking to the Krk project and convert it to a FSRU.
Later the same year, the LNG shipper agreed a $160 million sale and leasback deal for the vessel with the leasing unit of China State Shipbuilding Corporation.
The ship arrived at the Huarun-Dadong yard near Shanghai, where CSSC's Hudong-Zhonghua is a shareholder, in January this year.
Despite the challenges related with the Covid-19 pandemic, Huarun-Dadong is finalizing the conversion works and recently completed all the vessel's painting work.
Besides a new color, the vessel will also get a new name. LNG Croatia will have the same name as the state-owned Krk terminal developer.
To remind, Golar's chief executive Iain Ross said last month the firm expects the vessel to depart from China to Croatia late September.
The county's first LNG terminal at Krk will have a capacity to send up to 2.6 bcm per year of natural gas into the national grid.
The project includes the FSRU connected to a jetty and additional facilities, and the connecting high-pressure gas pipeline.
LNG Croatia previously said it would complete onshore works by November, just in time when the FSRU arrives.
The LNG import project costs 233.6 million euros ($280 million) with EU providing 101.4 million euros from the Connecting Europe Facility.
Croatia plans to officially launch the long-awaited facility on January 1, 2021, joining the growing number of worldwide LNG importing nations.