Picture of the day: Höegh LNG's tenth FSRU gets painted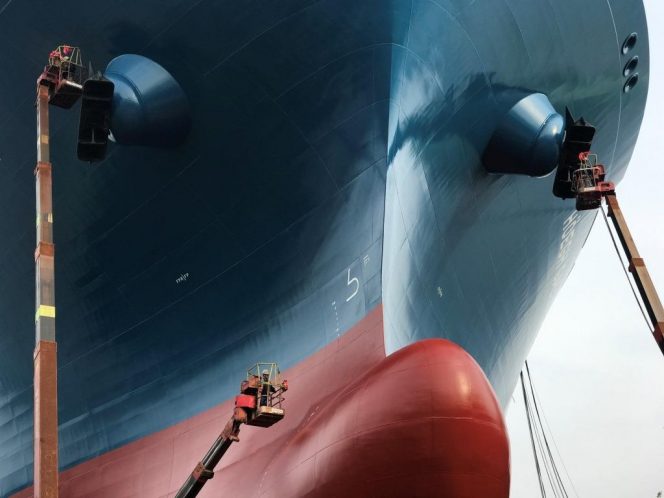 ---
Norway-based FSRU provider Höegh LNG is pushing forward with the expansion of its fleet of floating storage and regasification units. 
The latest vessel the company has under construction at Samsung Heavy Industries is the HN2220, its tenth addition to the fleet.
As the company showed in its photo released through its social media, FSRU #10 is currently getting painted.
It is scheduled to be delivered from Samsung Heavy Industries by mid-2019, and the unit is part of ongoing processes related to long-term FSRU contracts.
However, planned start-up dates under these contracts suggest that the unit will be employed in the LNG carrier short-term market for a limited period.
Given the promising outlook for the LNG carrier spot market, Höegh LNG said in its latest quarterly report it will continue to evaluate alternatives for interim
employment of the unit in order to select the opportunity which best combines exposure to the strong LNG carrier market and the certainty of cashflows.
Related news
List of related news articles