Plaquemines Port, APM Terminals in talks on future port facility
Louisiana's Plaquemines Port and Duch container terminal operating company APM Terminals will work together on the future design of the Plaquemines Port Harbor and Terminal District (PPHTD).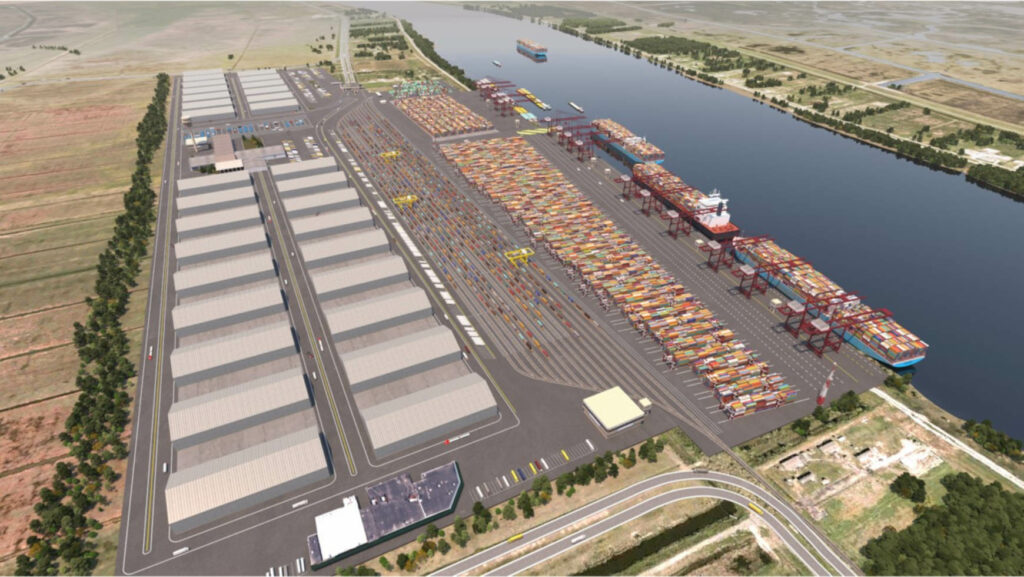 The deepwater, multi-modal container terminal in Plaquemines Parish, Louisiana, is in the early stages of development.
The proposed terminal will be powered by a combination of LNG and electricity, which will make it environmentally friendly.
The agreement represents a formal discussion phase whereby both parties will conduct multiple studies prior to making a final investment decision.
APM Terminals is under consideration as the future terminal operator.
The terminal encompasses up to 1,000 acres (four square kilometres) and 8,200 feet (2,500 metres) of the Mississippi River frontage.
Phase One of construction is expected to last two years and will deliver the capability to handle 22,000-TEU class vessels with the ability to expand capacity if needed.
CEO of APM Terminals North America Wim Lagaay said "The appeal of Plaquemines protected river port location and export/import market strength makes this a very unique supply chain offering for customers and our growth ambitions. "