Plug to supply TC Energy with hydrogen liquefiers
Plug Power, a provider of turnkey hydrogen solutions for the global green hydrogen economy, has received an order to deliver two 30-tonnes-per-day (TPD) hydrogen liquefaction systems (hydrogen liquefiers) to TC Energy Corporation, North America's energy infrastructure company.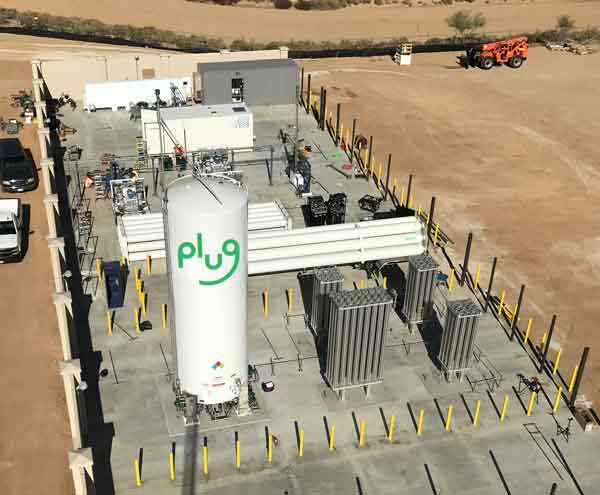 Plug said that the two hydrogen liquefiers are scheduled for delivery in Q2-Q3 2024 and will serve TC Energy facilities in North America that are not yet operational.
According to Plug, by liquifying hydrogen with Plug's liquefaction systems, TC Energy will achieve significant cost savings, broader distribution coverage, and overall energy efficiency with minimal hardware.
Andy Marsh, CEO of Plug, said: "This deal validates our investment in Plug's liquefaction capabilities as part of our vision to build an end-to-end green hydrogen solution. We share TC Energy's commitment to providing sustainable and secure energy, and together we look forward to accelerating the growth of the hydrogen market."
Corey Hessen, Executive Vice President and President of Power & Energy Solutions, TC Energy, said: "TC Energy is advancing decarbonisation solutions across Canada and the US. Securing long-lead equipment and systems gives us a head start as we move to finalising sites for hydrogen production and distribution hubs."
Plug's hydrogen liquefaction system utilises hydrogen as the refrigerant in the main liquefaction cycle.
The company is utilising the systems in its nationwide network of green hydrogen generation plants that include Texas, California, and other locations.
Follow Offshore Energy's Clean Fuel on social media: