Port of Oslo Gets New Onshore Power Supply Connection
Ferry operator Stena Line inaugurated a new onshore power supply connection in the Port of Oslo on January 8.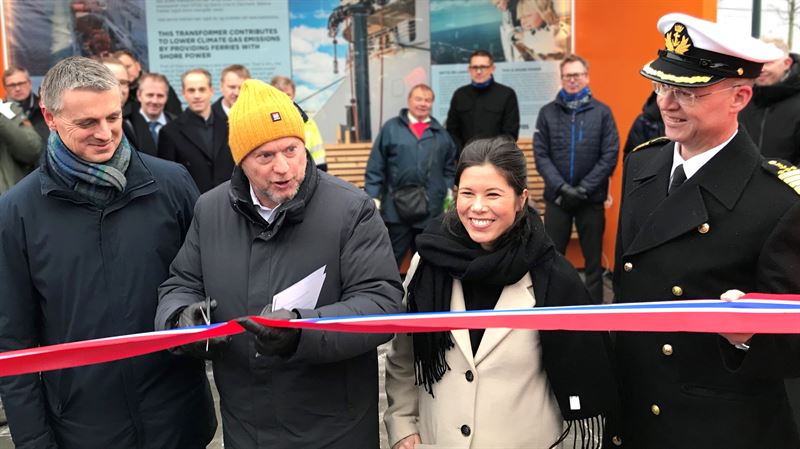 "The completion of yet another onshore power supply connection in the Port of Oslo is an important milestone in our efforts to reduce emissions and we are now closing in on our target of connecting 25 % of our terminals in 2020," Erik Lewenhaupt, Head of Sustainability, Brand and Communication at Stena Line, said.
With this development, the company's vessel Stena Saga will now be able to connect to the electricity grid during calls into port, marking an important step in Stena Line's sustainability work.
With Stena Saga, 14 of Stena Lines 38 vessels can now connect to green electricity when in port.
"Many of our vessels call at locations close to cities which makes it especially important to be able to shut down engines when docked," Lewenhaupt added.
Every year, nearly 1.3 million passengers travel with DFDS and Stena Line to Denmark, according to the port's data.
The power requirement of the ferries is about 2-3 MW. This is almost sixty times stronger than current fast charging devices for electric cars. With shore power, the ferries save about 1420 tons of fuel annually.
The development is in line with the Port of Oslo's efforts to become a zero-emission port.