Ports of Stockholm Ends 2018 with Record Revenue, Cruise Passenger Numbers
Swedish Ports of Stockholm wrapped up 2018 as a record revenue year, with stable freight volumes and a record number of cruise passengers.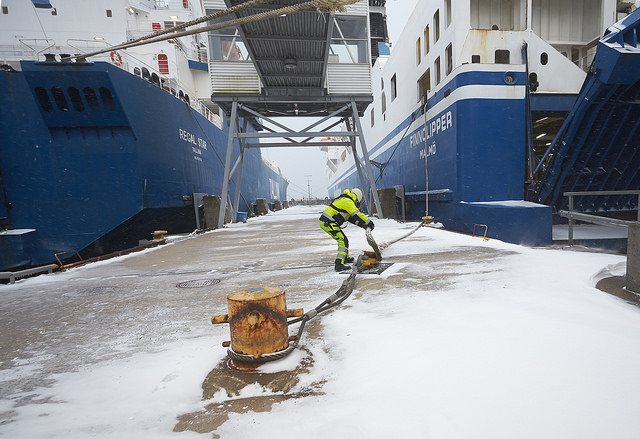 The figures summary for 2018 shows a new revenue record of SEK 866 million (USD 94.9 million), SEK 10 million more than the record set in 2017.
A total of 9.6 million tons of freight was transported via Ports of Stockholm during 2018, which equates to the same amount of freight as in the previous record year. RoRo freight transport increased by four percent to 7.2 million, and container volumes reached a total of 57,400 TEU.
What is more, the number of ferry passengers was again the highest in Sweden, with more than 11 million passengers traveling during 2018, an increase compared to the previous year.
In the international cruise segment, 2018 was a new record year, with passenger numbers increasing to 1.07 million. This is up by 50,000 passengers compared to the previous record year in 2017.
"2018 was our best year, both financially and in terms of volumes. We are very happy that we have developed our ports so that we can offer … efficient and sustainable transport solutions for the increasing volumes of goods and passengers," Thomas Andersson, Ports of Stockholm Managing Director, commented.
Over a six-year period that is nearing its conclusion, Ports of Stockholm has made major investments in three ports to meet growth, sustainable urban development, and future shipping needs.
"The Stockholm region is growing at a record rate and it is satisfying for us to be able to contribute to an ever-increasing proportion of transport now arriving by sea. Next year we will open the Stockholm Norvik Port, which is connected to the national railway network. That will be a strong contribution to Stockholm's prominent position within sustainable urban development," Jonas Nilsson, Chair of the Board at Ports of Stockholm, said.
The Ports of Stockholm Group comprises the parent company Stockholms Hamn AB and the subsidiaries Nynäshamns Hamn AB, Kapellskärs Hamn AB and Nynäshamns Mark AB.