Post-installation survey next on the list for Viking Link
A post-installation survey is set to soon commence at the Viking Link project in the North Sea after Prysmian completed the last section of the submarine cable for the UK-Denmark interconnector.
The last section was laid and assembled 172 kilometers off the Danish coast in German and Dutch waters on 13 July, making the UK and Denmark fully electrically connected.
The offshore cable tracking survey work will be carried out by Ocean Infinity and Deep BV using survey vessels Armada 7801 and Normand Superior, while the nearshore cable tracking survey will be carried out by the survey vessels Deep Volans, Deep Marker and Deep Lotus.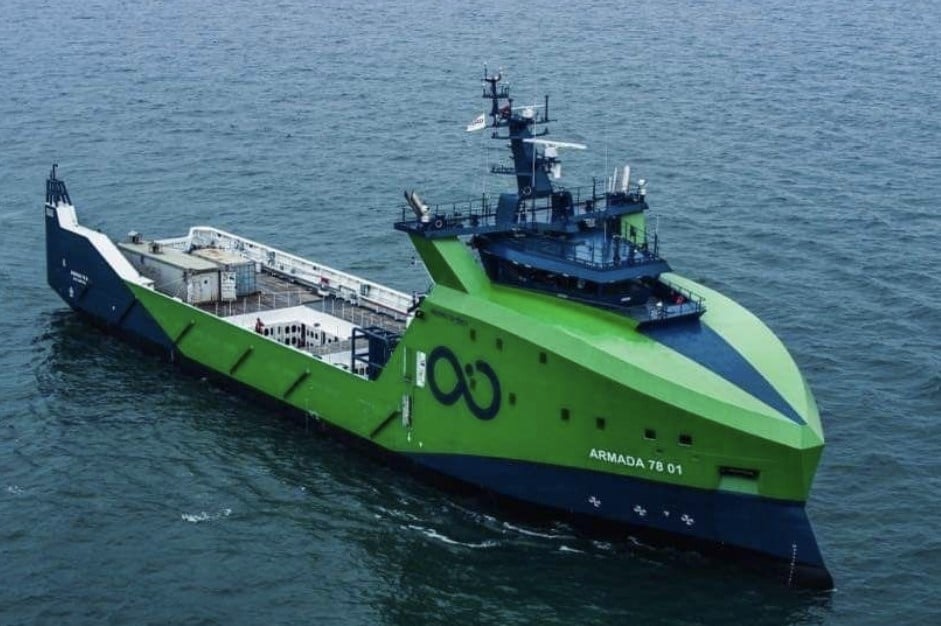 Work is expected to begin in UK waters from 15 September and take place until approximately 31 October.
During the survey, Armada 7801 and Normand Superior will be using a work-class remotely operated vehicle (WROV), equipped with a multibeam echosounder (MBES), cable tracking equipment TSS350/Pangeo-Kraken SBI system and cameras, and the nearshore survey will see the usage of hull-mounted MBES/Innomar Standard/Medium and towed cable tracking equipment.
Viking Link is being developed by Denmark's Energinet and the British National Grid. The 765-kilometer-long connection represents a DKK 13 billion investment and is planned to be completed by the end of 2023.
The project has the capacity to export and import 1.4 GW of electricity, equivalent to the electricity consumption of more than 1.4 million households.
Prysmian earlier this month announced it had completed the installation and HV testing activities of its submarine and land power cables for the interconnector.
SUBSCRIBE