'Promising' trial prompts EEL Energy's investment search

Following 'promising' tests in real conditions, EEL Energy has launched a funding raise with a maximum target of €7 million to support further development of its tidal energy technology.
In April 2018, the French developer conducted new set of sea trials in the harbor of Brest on its 1:6 scale membrane-based tidal power prototype.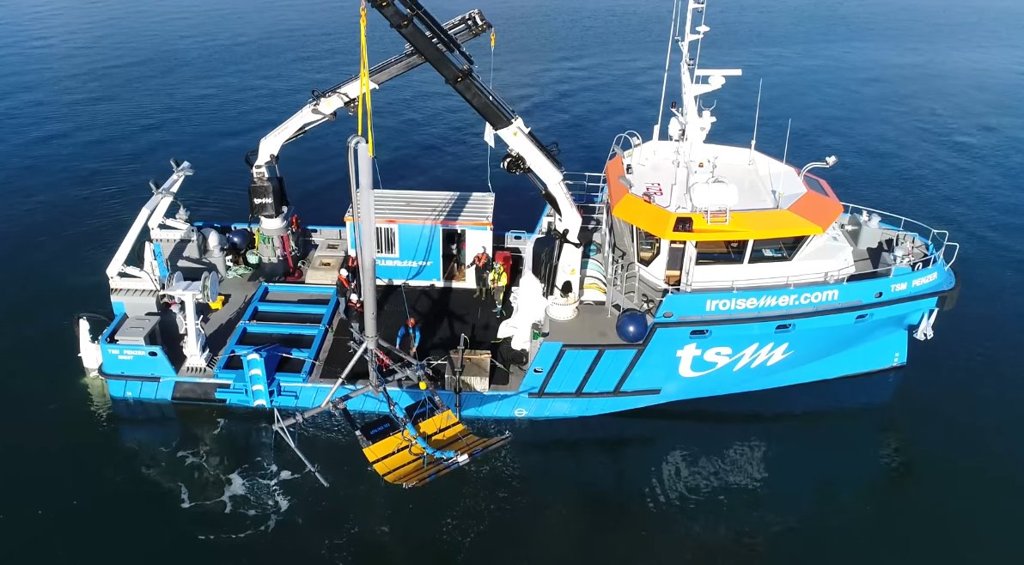 This was the first tidal test result certified by Bureau Veritas in accordance with new European standard, according to EEL Energy.
Before the April trials, the undulating membrane – inspired by bio-mimicry and designed to work by imitating the swimming of the fish – faced the sea for the first time ever late in November last year at the same location.
EEL tidal energy converter consists of a membrane that optimizes energy transfer by coupling fluid flow with an undulating structure. The membrane undulates under moving fluid pressure, and this periodic motion is transformed into electricity by an electromechanical system.
During the latest tests, the tidal turbine reached an average power of more than 4kW – enough to supply about 10 homes, EEL Energy said.
Leveraging on this sequence, the company is launching a fundraising campaign in search of at least €3 million to finance its further development.
The industrial objective is to develop 30kW, and larger 100kW variants, suitable for river applications, especially in isolated or poorly connected areas.
The securing of necessary support for the development of smaller EEL machines is the main goal of the fundraiser that will be followed by a 1MW tidal energy converter for marine applications – already an item of interest for several investors, according to EEL Energy.