Prosafe sees early signs of improvement in flotel market
Things are looking up for the offshore accommodation rig industry if the world's largest flotel rig owner is to be believed.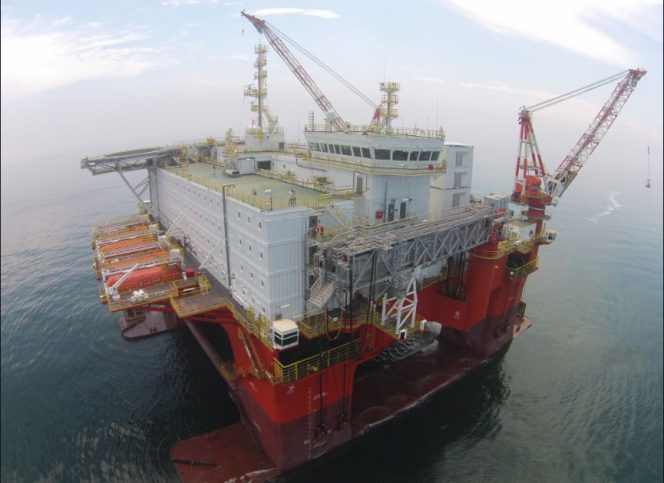 Prosafe on Thursday returned to 2Q profit, posting a net income of $7.4 million, compared to a loss of $33 million a year ago. Accommodation rig fleet utilization for the quarter grew to 45.8 percent, up from 38.5 percent in the second quarter of 2017.
The company has said there have been several positive commercial developments this year and in the quarter, among which are several contracts for its flotels with Aker BP, Equinor, MODEC, and BP.
"Tendering activity is picking up and the prospect list for the next three years continues to show a good potential," Prosafe said.
Early signs of improvement
Prosafe has said that demand in the recent years has been primarily related to hook-up activities, however, the company sees the majority of the prospects in the years ahead in the North Sea are maintenance and modification work, "which has historically represented the majority of demand for accommodation vessels. "
"This could be seen as an early sign of normalization and market recovery. Along with the positive signs in the market, it is anticipated that utilization of the fleet will continue to improve and this will likely lead to improving rates in the next phase," Prosafe said, adding that Brazil and Mexico continued to be seen as important international markets in the years ahead.
In its quarterly presentation, Prosafe has said that there have been 12 tenders ongoing for 2018 through 2020 – double the amount since Q1 2018. Six of these tenders have starting dates in 2019. Furthermore, Prosafe has identified 17 North Sea prospects with a high probability of going to tender next 3 years.
As for the longer term prospects outside the North Sea, Prosafe expects these will materialize within Q4 2018/ Q1 2019.
Worth noting, the company has recently resolved a long-standing issue with the Cosco shipyard in China where it has three newbuild flotels waiting to be delivered – Safe Eurus, Safe Vega, and Safe Axis.
After several delays, the agreement reached between Cosco and Prosafe now allows for flexible delivery and long-term financing for the three rigs. 
The agreement entails no lay-up costs for Safe Nova and Safe Vega rigs; a 50/50 profit split between COSCO and Prosafe after repayment to Prosafe of mobilization and stock-up costs of up to $20 million per Unit and subject to COSCO receiving the minimum annual amortization payment. Prosafe will take delivery of the Safe Eurus on December 31, 2019.
The deal will allow Prosafe to take the new vessels to market in a controlled manner as opportunities materialize.
Prosafe has a fleet of ten accommodation rigs, excluding the three rigs at China's Cosco shipyard.
Offshore Energy Today Staff
Related news
List of related news articles