Prosafe sinks to loss despite highest fleet utilization since 2015
Prosafe, an operator of semi-submersible accommodation vessels, sank to the red in the fourth quarter of 2018 despite the highest quarterly fleet utilization since the third quarter of 2015.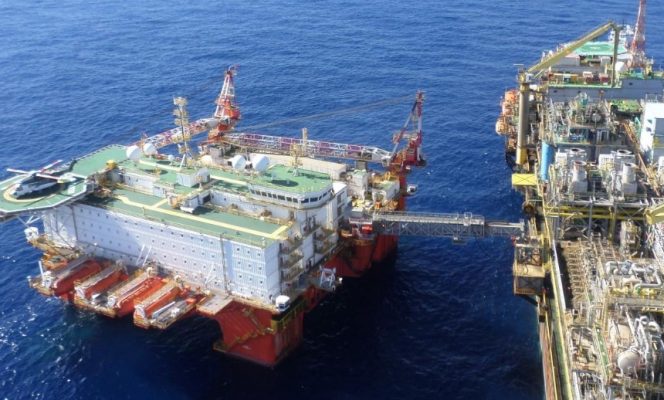 ---
Prosafe on Tuesday reported a net loss of $25.8 million for the fourth quarter of 2018 from a net profit of $40 million in the same period of 2017.
The company's operating revenues dropped to $74.1 million in 4Q 2018 from $76.7 million in the same period of 2017.
The fleet utilization rate in the fourth quarter of 2018 was 63 percent compared to 36.1 percent in 4Q 2017, up from 48 percent in the third quarter of 2018 and at its highest since 3Q 2015. The fleet utilization for the year was 47.3 percent compared to 38.4 percent in 2017.
According to the company, the improved utilization for the quarter was driven by six of eight active units, excluding three newbuilds in China, in full or part operation related to both hook-up and maintenance and modification projects. The Safe Astoria was sold for scrap and removed from utilization in November.
Development in tender activity continued in the quarter and Prosafe was awarded another two contracts in the North Sea. Prosafe noted that it is particularly positive that the latest contract is related to maintenance and modification projects, which have traditionally been the key demand driver for accommodation rigs.
The company also said that Brazil is an important market. Namely, in January, Prosafe came first in an online auction for the supply of safety and maintenance support vessels towards three-year contracts in Brazil. There now follows a compliance evaluation process before a contract will be formally awarded. Prosafe will mobilize the Safe Eurus if a contract is awarded. Total contract value is estimated to be above $80 million.
Over in Mexico, Prosafe said that the production ambitions of the new Mexican administration are high, and it is positive that tender activity is ongoing in other segments.
Prosafe concluded that, while the current pricing and backlog do not support earnings growth in 2019, it is anticipated that utilization will continue to improve in 2020 with an improvement in dayrates to follow.
Prosafe's firm backlog at the end of the fourth quarter 2018 was $209 million.