Prosafe unit staying longer with Petrobras in Brazil
Prosafe has signed a further contract extension with Petrobras to provide a semi-submersible vessel for safety and maintenance support offshore Brazil.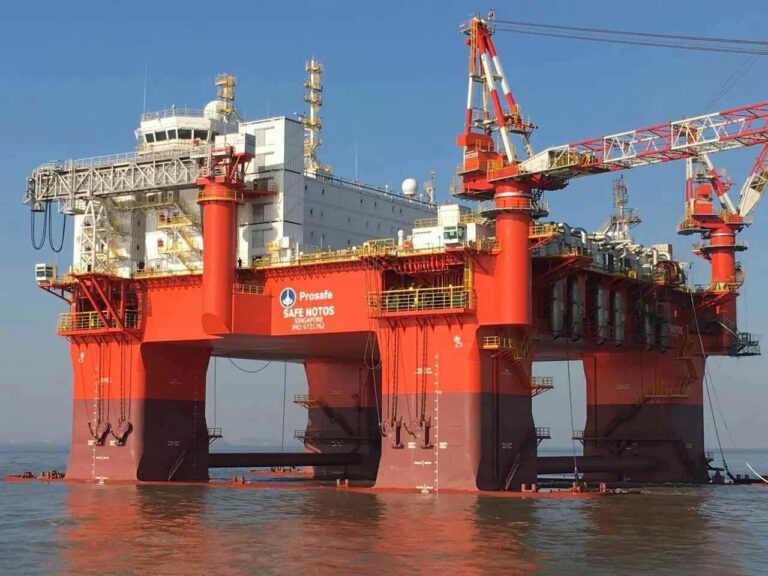 The offshore accommodation provider said on Friday that the Safe Notos would continue providing maintenance and support to Petrobras.
The original three years and 222-day firm period, which was due to complete in July 2020, had previously been extended through to mid-November 2021. Now, this further extension will take the firm operational period through to mid-July 2022. The total value of the contract extension is approximately $16.2 million.
The Safe Notos is an enhanced GustoMSC Ocean 500 design semi-submersible accommodation vessel delivered from COSCO in February 2016. It is a Dynamically Positioned (DP3), harsh environment safety and maintenance support vessel, which can accommodate up to 500 persons with extensive recreation facilities. In addition, with a large capacity open deck area and telescopic gangway, the Safe Notos provides Petrobras with 300-tonne lift capability.
Jesper Kragh Andresen, CEO of Prosafe said: "Prosafe is pleased that once again the Safe Notos has been extended by Petrobras demonstrating her continued value in supporting their offshore operations."
Also this week, Prosafe said it had achieved its highest quarterly fleet utilisation rate since 2019, nearly quadrupling its revenues and shrinking net loss when compared to the third quarter last year.
Prosafe is currently in the process of financial restructuring, which is on track with formal support from all lenders. The overall process is expected to be completed before or around year-end 2021.