Prysmian pulls off a hat-trick in Germany worth €4.5 billion
Italy-headquartered cabling giant Prysmian Group has been picked as the preferred bidder for two offshore grid connection systems and an underground cable project in Germany, which are valued in aggregate at around €4.5 billion or $4.86 billion.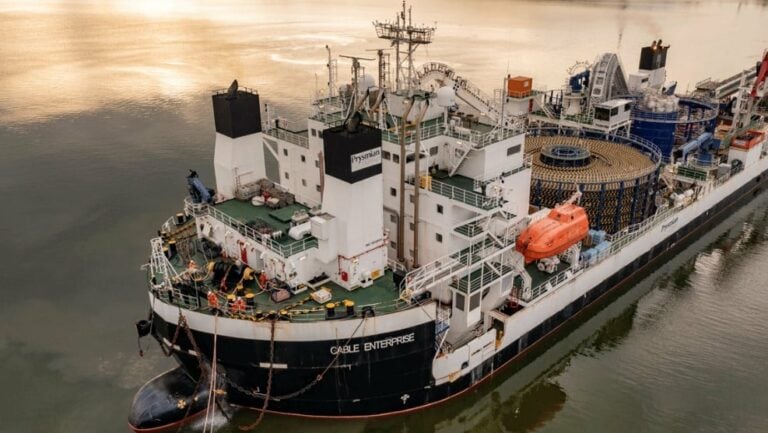 According to Prysmian, it has been selected by Amprion, one of the European TSOs, as the preferred bidder for three power transmission cable projects in Germany, which cover two offshore grid connection systems – BalWin1 and BalWin2 – and the underground cable project, DC34.
Thanks to the preferred bidder agreement, Prysmian will negotiate in good faith with Amprion the outstanding items of the projects with a target to execute the final contracts by 15 January 2024. The Italian player is committed to reserving the required production and installation capacity until this date.
Furthermore, these three projects are part of Germany's overall plan to install 70 GW of offshore wind energy by 2045 and will support the transmission of the energy generated in the North Sea to consumers in the Western and Southern regions of the country.
Hendrik Neumann, CTO of Amprion, commented: "This agreement is a huge step towards realising these three important projects in time. Thus, the major components for our offshore projects are secured until 2030."
Moreover, BalWin1 and BalWin2 will transmit each up to 2 GW of energy from the future offshore wind farms – to be located in the German North Sea's BalWin cluster – to the grid connection points in Wehrendorf (Lower Saxony) and Westerkappeln (North Rhine-Westphalia), thus, supporting the energy transition in the industrial heart of Germany.
Each cable system is expected to consist of two single-core ±525 kV HVDC copper cables with XLPE insulation for the submarine sections and P-Laser insulation for the land underground sections, plus a dedicated metallic return cable and a fibre optic cable.
While BalWin1 will utilise approximately 1,070 km of cables along a 358 km route, BalWin2 will use around 1,100 km of cables over a route of 376 km. The BalWin offshore grid connections are expected to be commissioned in 2029 and 2030.
As part of TenneT's 2GW programme, at least six offshore grid connection systems – each with a transmission capacity of 2 GW wind energy from the North Sea – are to be built in Germany and the Netherlands by 2030, with three of them being in the German BalWin cluster off the coast of Lower Saxony.
With a total capacity of 6 GW, BalWin1, BalWin2, and BalWin3 are anticipated to contribute 20 per cent to the raised offshore expansion target of Germany's new federal government by 2030.
On the other hand, DC34, as part of the Rhein-Main-Link, will instead connect the substation in the area of Ovelgönne/Rastede/Wiefelstede/Westerstede (Lower Saxony) to a second substation in Bürstadt (Hesse) to transmit up to 2 GW of energy produced by the offshore wind farms in the North Sea to consumers in the Rhine-Main metropolitan area.
This cable system will consist of two single-core ±525 kV HVDC copper cables with P-Laser insulation, including a dedicated metallic return cable. DC34 will consist of up to 2,100 km of cables for this cross-Germany route.
Hakan Ozmen, EVP Projects BU, Prysmian Group, remarked: "Prysmian is highly committed to the development of greener and smarter power grids, supporting Amprion as one of our key customers in its important energy transition targets."
Prysmian was busy with work last year, which left an impact on its financial performance, enabling the Italian player to double its profits and cash generation. Recently, a keel-laying ceremony was held for the company's new 171-meter cable-laying vessel, which is slated to start commercial operations by April 2025.
In addition, the Italian giant was selected as the exclusive preferred bidder for the Eastern Green Link 2 cable connection a few months ago. Last week, a stamp of approval for all onshore and offshore elements of the project was secured.
The consent covers new converter stations and onshore and offshore cables. This project supports Britain's ambitions of enabling 50 GW of offshore wind generation by 2030 and achieving a net-zero economy by 2050.