QED Naval eyes work barge for Subhub tidal energy platform
Scottish marine energy specialist QED Naval has opened a tender for work barge/pontoon that will be used as a support platform for the testing of its Subhub tidal energy solution.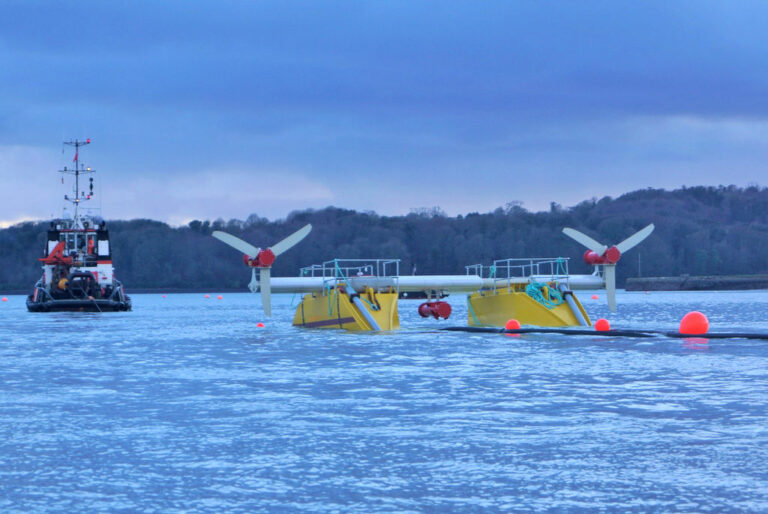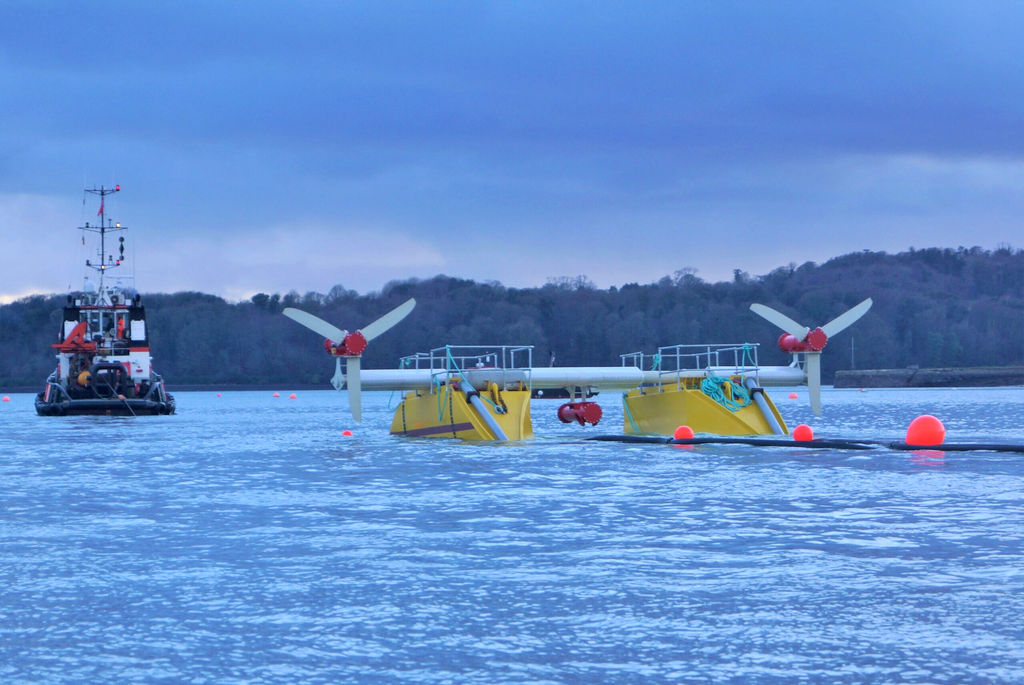 The invitation to tender sets out the work scope and commercial requirements in relation to a work barge/pontoon that will be used to house all the ballast control and power conditioning systems of the Subhub community demonstrator (CD) and deployment to the tidal test site.
QED Naval has listed a requirement for a work barge/pontoon with overall dimensions of 16 by 8 metres approximately, while other sizes for barges and construction methods will be considered.
The work barge will act as a support platform for the 240kW Subhub CD, that will be deployed later this year for trials at QED Naval's test site in Yarmouth at the Isle of Wight, as part of the €45.4 million Interreg TIGER project.
Due to the short timescale and funding requirements of the project, QED Naval is open to different purchase options, including the fabrication of the new barge, or purchasing the new or second-hand pontoon.
Also, QED Naval said it will consider renting options for a maximum period of use from August 2021 to March 2023, as well as sale and leaseback and hybrid options or other suggested arrangements.
The applications to the tender should be submitted by 30 July 2021, QED Naval noted.
Through the TIGER project, QED Naval is testing and proving the capabilities of its Subhub-CD unit followed by the design, development and fabrication of its Subhub industrial demonstrator (ID), which will generate approximately 1MW of electricity.
"QED Naval's roadmap is to develop at utility-scale and sees this progression as critical in developing its technological capabilities and business plan.
"Critical to its development as a business is ensuring it attracts and secures the services of long-term strategic partners who can help deliver QED Naval's sizable supply chain and project pipeline for the long-term as well as deliver these initial steps and develop projects. This tender is a call for a strategic partner and long-term investment, forming a large and critical part of our tender selection process", the company said in a statement.
As well as delivering the TIGER project and work outlined in this specification, QED Naval added it is looking for an appropriate cultural and development 'fit' from tenderers that will help scale, deliver the supply chain, drive its LCOE long-term and be a strategic partner and investor for the future.
To remind, QED Naval recently completed the tow of its Subhub platform from Northern Ireland to Pembroke Dock in South Wales, where it will be refitted with Tocardo's tidal turbines.
The operation is said to have demonstrated the ease of deployment over large distances and relatively low cost of operating fully integrated Subhub tidal energy solution.
Importantly, it has shown that the operation can be done in relatively high sea states and wind conditions whereas traditional heavy lifts at sea are often majorly constrained,