QED Naval opens Subhub tenders
Scottish marine energy specialist QED Naval has launched a couple of tenders related to the development of its Subhub tidal energy platform.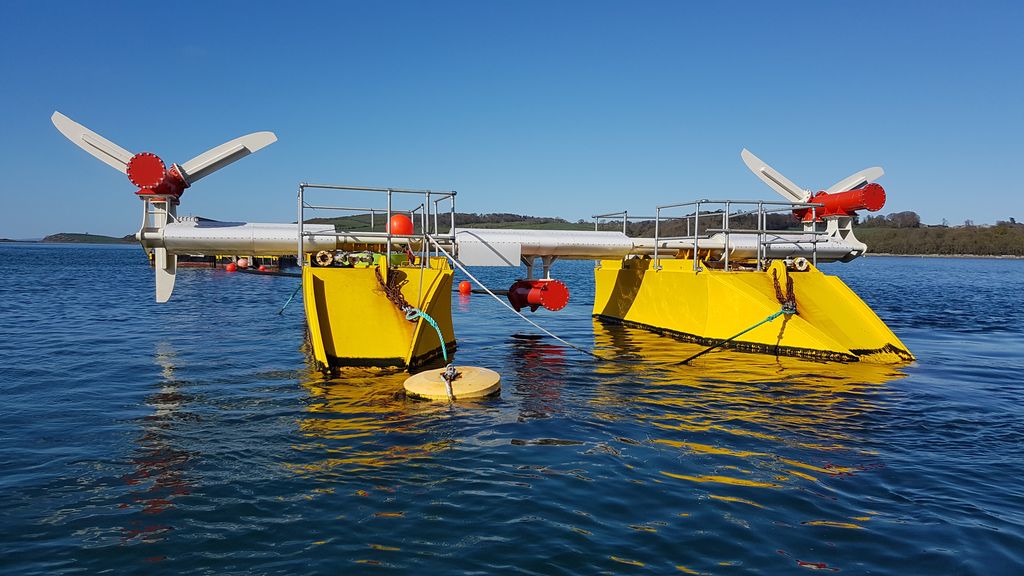 QED Naval is inviting tenders from marine contractors who are suitably qualified with the appropriate vessels to tow the Subhub community demonstrator from Strangford Lough to Pembroke Dock where it will undergo a 3-4 month refit.
After the refit, the Subhub will then be launched without the crossbeam, turbines and subsea power control units (SPCUs). It will then be towed from Pembroke Dock to Southampton where everything will be integrated, commissioned and tested at the quayside.
The final stage is to tow the Subhub from Southampton to Yarmouth where it will be handed back to QED, by mooring it to the installation barge, for installation at the tidal test site.
The deadline for the submission of completed documentation has been set for 5 May 2021.
The second tender launched by QED Naval refers to the fabrication of four off subsea power control units (SPCUs) suitable for use underwater to a depth of 20 metres.
Essentially, SPCUs are the pressure hulls to encase the power electronics. Each one of the SPCUs supports a single turbine to provide independent power control of each turbine, meaning each one can be shut down independently in the stalled or braked condition.
The submission deadline for this tender has ben set for 3 May 2021.
QED Naval's self-deploying foundation system Subhub is a platform designed to support the commissioning, testing, transportation, and installation of an array of wave and tidal turbines.