RenewableUK urges UK govt to 'increase ambition' for biggest-ever CfD round
RenewableUK has called on the UK Government to increase ambition and maximize investment in wind, tidal and solar energy for the currently ongoing fourth Contracts for Difference (CfD) auction, the biggest one so far.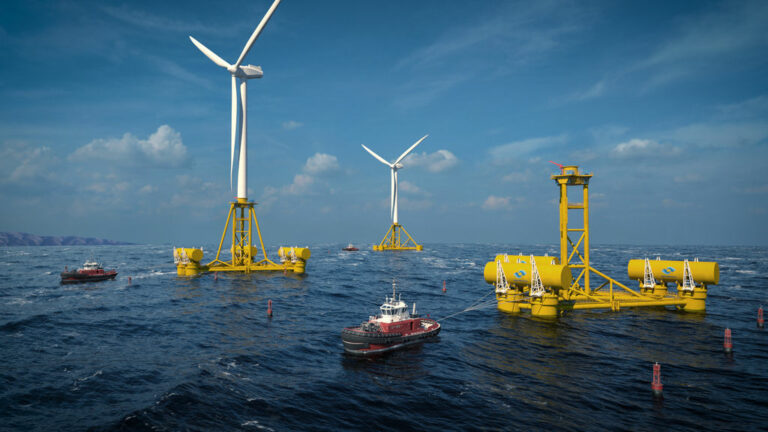 According to RenewableUK, many of the recently announced ambitions and policies will benefit consumers in the longer term, but in order to cut bills in the short term the Government is facing a huge decision on how many shovel-ready projects it will approve in just a few weeks.
"By increasing ambitions for the 4th Contracts for Difference auction, we can cut bills faster, create thousands of jobs and unlock tens of billions of pounds of investment across the UK," the association said.
RenewableUK argues that since the Government set out its initial ambitions for the auction before Christmas, there have been three big changes. The first one is that more renewable projects have received planning permission and are now "shovel-ready".
Next in line is that consumer bills have risen by an average of £700 due to the soaring cost of gas, and could yet rise higher still, as well as that the British Energy Security Strategy set a target of 95% low carbon power and quadrupling offshore wind by 2030.
Switching from reliance on expensive gas to home-grown clean energy means the UK has to build as much new renewable energy capacity as quickly as possible, and the good news for consumers is that this will cut bills faster than any other options for new power, RenewableUK added.
Association members including UK Marine Energy Council, Scottish Renewables, Possible, Prospect, Solar Energy UK and Conservative Environment Network have also voiced their support for the campaign.
The UK opened the Round 4 CfD auction in December 2021, with the results due to be announced in the spring/early summer of this year.
£200 million will be available for offshore wind, £75 million for emerging technologies, such as remote island wind, tidal stream, and floating offshore wind, and £10 million for established technologies, such as solar and onshore wind.
The £20 million per year support for tidal stream projects represents the biggest investment into tidal power in a generation