UK to invest £20 million per year in tidal energy in 'game-changing' move for the sector
The UK government will invest £20 million per year in tidal stream electricity as part of its flagship renewable energy auction scheme, kickstarting a brand-new chapter for the marine energy industry.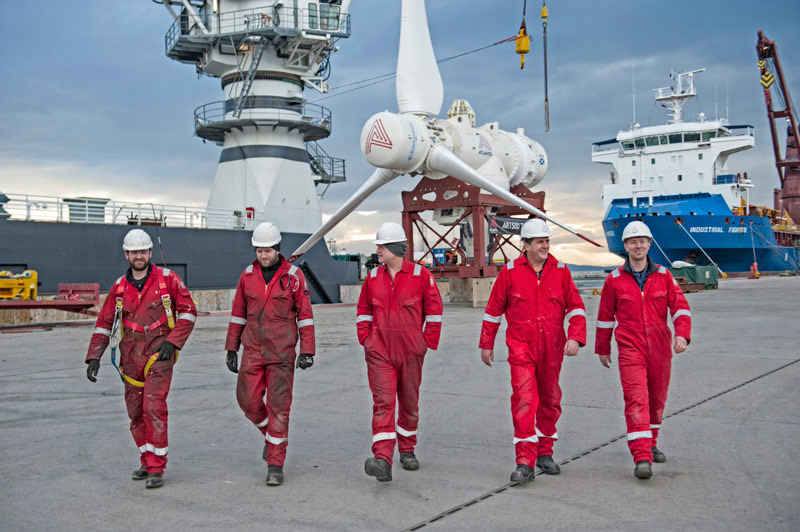 The announcement, made on 24 November 2021, will unlock the potential for a thriving UK tidal power sector, with the cash boost supporting marine technologies which could benefit the whole country.
Namely, as part of the fourth allocation round of the contracts for difference (CfD) scheme – due to open on 13 December 2021 – the UK government will ensure that £20 million per year will be ringfenced for tidal stream projects.
According to the government, this will give the marine energy sector a chance to develop the technology and lower costs in a similar way to the UK's world-leading offshore wind industry.
This will also bring the total funding for this CfD allocation round to £285 million per year.
Kwasi Kwarteng, UK's business and energy secretary, said: "We hope to see marine energy follow in the successful footprints of other renewable technologies, where we've seen costs fall dramatically in recent years thanks to UK government support.
"The investment today provides a major push for tidal power to become a key part of the next generation of renewable electricity projects needed to strengthen energy security as we work to reduce our dependency on volatile fossil fuels".
Greg Hands, UK's energy minister, added: "Our renewable energy auction scheme has been vital to the UK becoming a world leader in clean electricity generation and helping to bring down prices for consumers.
"Today's dedicated backing for tidal stream power is opening up a new chapter for Britain's coastal communities and advancing the possibilities for Britain's marine energy sector to play a significant role in delivering the UK's green industrial revolution".
Full details of all CfD scheme announcements will be released on 25 November, where the UK government will outline plans to support up to 12GW low-carbon electricity capacity – more than the last three rounds combined.
Increase in tidal energy generation capacity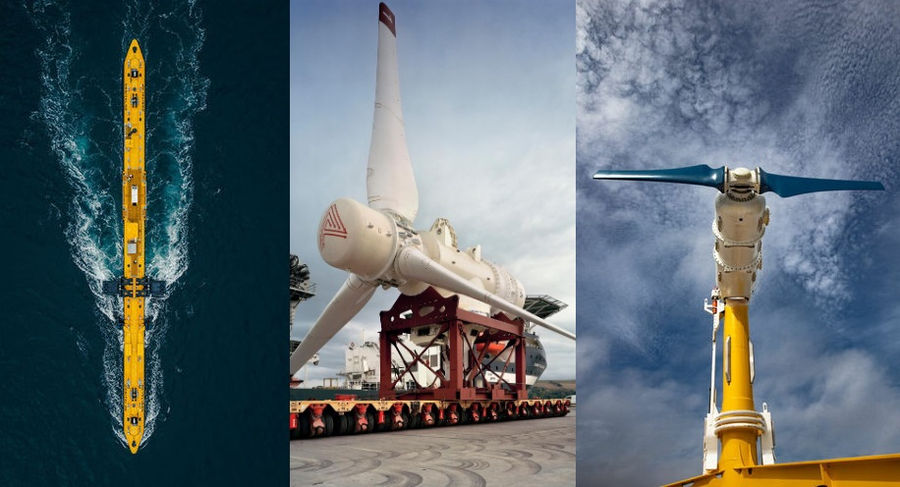 According to Gavin Smart, head of analysis and insights at Offshore Renewable Energy (ORE) Catapult, the UK's leading technology innovation and research centre for offshore renewable energy, the ring-fenced amount could buy 34MW of new tidal energy capacity at the administrative strike price of £211/MWh – assuming all other elements of the CfD framework remain unchanged.
However, it is possible that tidal could also win capacity in the main (non-ring-fenced) part of auction, but according to Smart, that is unlikely as tidal stream projects would have to compete on price with remote island wind and, potentially, floating wind projects outside their own ring-fence.
"Now we can look forward to seeing where the bids end up and how much capacity comes out of CfD4. This will pave the way for even more capacity in future allocation rounds and kick-start the UK tidal stream industry in a global sector with enormous potential", Smart said.
The full analysis of how much tidal stream capacity £20 million would afford at different strike prices is available here.
The industry breathes sigh of relief
Today's investment in tidal energy further demonstrates the UK's commitment to build a strong, home-grown renewable energy sector to reduce its reliance on volatile fossil fuels, while creating green jobs across the country.
Welcoming the announcement, the chair of the UK Marine Energy Council, Sue Barr, said: "The impact of this support cannot be overstated. This dedicated ringfence will secure our domestic market, support decarbonisation and will enable tidal stream energy to develop; delivering export opportunities, green jobs, and economic growth in the process. We are grateful to ministers and the broader UK government for having listened, understood and acted".
The CEO of RenewableUK, the UK's flagship association for offshore wind, wave and tidal energy industries, Dan McGrail added: "This is a major step forward for the UK's world-leading tidal energy industry, allowing us to ramp up the roll-out of our cutting-edge marine technologies and increase the pace of innovation in the sector to become more cost competitive.
"Ring-fenced funding for tidal stream doesn't just unlock private investment and secure green jobs today – it also puts us in pole position to capitalise on exports to the global market in due course. That's why we've been calling for this dedicated pot of funding for tidal power".
Morag Watson, director of policy at Scottish Renewables, also hailed the UK's government commitment, stating: "We are very pleased that the UK government has recognised the pivotal moment that our marine renewables sector has reached.
"Ringfenced funding to get more projects in the water is essential and we hope to see further success for our Scottish tidal technology leaders as a result. With action to complement this from the Scottish and Welsh governments this can bring about a global success story for marine energy".