Report: HMM linked to potential acquisition of Hyundai LNG Shipping
South Korean shipping behemoth HMM has reportedly entered the fray in the race to acquire Hyundai LNG Shipping, the nation's leading transporter of liquefied natural gas (LNG).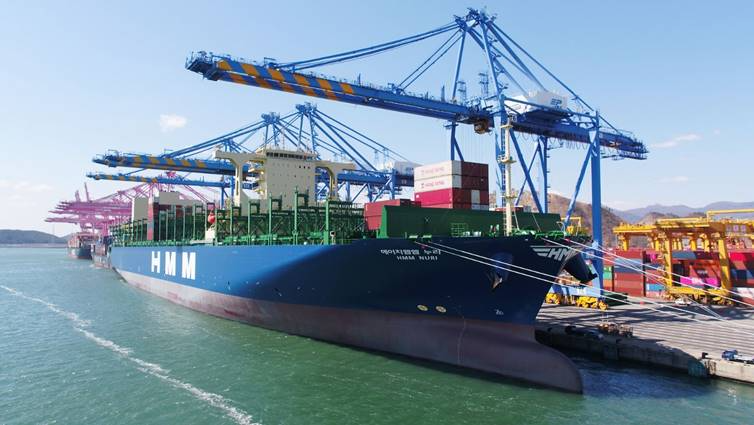 Market reports indicate that HMM has made its intentions known to IMM Private Equity, expressing its desire to conduct due diligence and actively participate in the primary bidding process for Hyundai LNG Shipping, Business Korea reports. IMM Private Equity, a private investment fund manager, currently holds a full stake in Hyundai LNG Shipping.
Offshore Energy has approached the company for a comment but could not get a confirmation.
A spokesperson for the company said that at the moment "there are not many things we can speak on the acquisition of Hyundai LNG Shipping. Nothing has been decided specifically."
Hyundai LNG Shipping operates a fleet of 23 impressive vessels, including 16 LNG carriers, six LPG carriers, and an LNG bunkering vessel. One of the key factors contributing to the company's stable income stream is long-term charter contracts.
The move is linked to the potential diversification of HMM and its shipping portfolio as the company is heavily reliant on the container sector. The container shipping sector is known for its cyclicality and volatility. In that respect, the LNG shipping market is anticipated to experience significant growth amid the ongoing Russia-Ukraine conflict, further bolstering the allure of this potential acquisition for HMM.
Hyundai LNG Shipping was previously a part of HMM's LNG transportation division. However, in 2014, HMM made the strategic decision to divest this division for KRW 500 billion, with the aim of improving its liquidity position. Now, the possibility of reuniting with Hyundai LNG Shipping emerges, signaling a potentially transformative move for HMM as it seeks to expand its presence and influence in the LNG shipping sector.
Reporting its financial results for the first quarter of this year, HMM showed a revenue decrease of 58% to KRW 2,082 billion in Q1 2023 from KRW 4,919 billion in Q1 2022.
The company's operating profit declined 90% to KRW 307 billion in Q1 2023 from KRW 3,149 billion in Q1 202, and net profit was KRW 285 billion, down from KRW 3,132 billion.
The Korean flagship carrier attributed the decrease to market normalization and the easing of global supply chain pressures.
The company said that despite lower freight rates, container and bulk businesses realized profits, mainly driven by service realignment and reduced operating costs.
"HMM will focus on a wide range of cost-cutting measures and enhance operational efficiency to make its business competitive amid market volatility and widespread uncertainties," HMM said.
"In addition, HMM will take a comprehensive approach to accelerate ESG-oriented management by reinforcing its environmental competence with constant investment and establishing the latest IT infrastructure."