ROVOP tucks 'largest field support contract' under its belt
Aberdeen-based remotely operated vehicle (ROV) solutions provider ROVOP has been hired by Energean on a long-term contract, enabling it to deploy an ROV onboard the gas-focused player's field support vessel, which is working offshore Israel.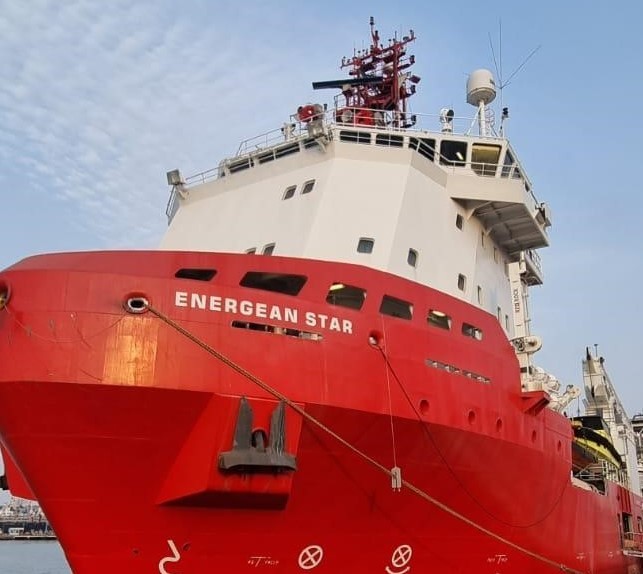 Under the terms of the contract, the UK player will deploy the ROV onboard the Energean Star field support vessel, which is a newly converted platform supply vessel (PSV) designed to carry out a range of support tasks for Energean. ROVOP claims that this five-year deal marks its "largest field support contract and is Energean's first long-term ROV support contract."
Mark Gilmartin, ROVOP's Business Development Director, commented: "We are thrilled to have been awarded this contract, highlighting our capability to support our clients no matter their location, task or scopes. The award is a real milestone contract and reflects our strategic approach to breaking into the field support ROV market.
"It has been an outstanding start to the year for ROVOP. It is a testament to our people's expertise and professionalism, our global reach and unrivalled capability across the complete project lifecycle that we continue to go from strength to strength."
Following a safe and successful mobilisation in Cyprus, the Energean Star vessel moved to the Karish gas field, located approximately 75 km offshore Israel, at 1,750 meters of water depth. According to ROVOP, the ROV system and offshore team will carry out a range of tasks from general ROV support to subsea survey and intervention works to support the maintenance and further development of the field.
Lenas Mylonas, Energean Head of Subsea, remarked: "We are delighted to be working with ROVOP on this long-term contract. ROVOP's dedicated focus on standalone ROV services was a key reason behind our decision to award this contract.
"Energean expects a high-quality, responsive contractor able to quickly change priorities, in a safe manner, and we believe ROVOP is the best-positioned company to be able to do this and support us in our operations. We're looking forward to a long and successful relationship with the team as we both maintain and grow the Karish gas field."
Energean started production from the Karish field in October 2022, after the FPSO Energean Power crossed the Suez Canal, as the first vessel of its type to do that, and reached the waters offshore Israel in early June 2022. The FPSO and the sales gas pipeline have an ultimate capacity of 8 bcm/yr.
Earlier this year, ROVOP got its hands on a new $25 million senior credit facility with global infrastructure and real assets manager, Cordiant Capital, with the aim of pursuing further growth. This came a few months after ROVOP won a contract with Mermaid Subsea Services (Thailand) for the delivery of an ROV on board the DP2 diving support construction vessel (DSCV) Van Gogh.