RRS Sir David Attenborough Ready to Hit The Water
Britain's new polar research vessel the RRS Sir David Attenborough is to be launched into the River Mersey for the first time this weekend Saturday 14 July 2018.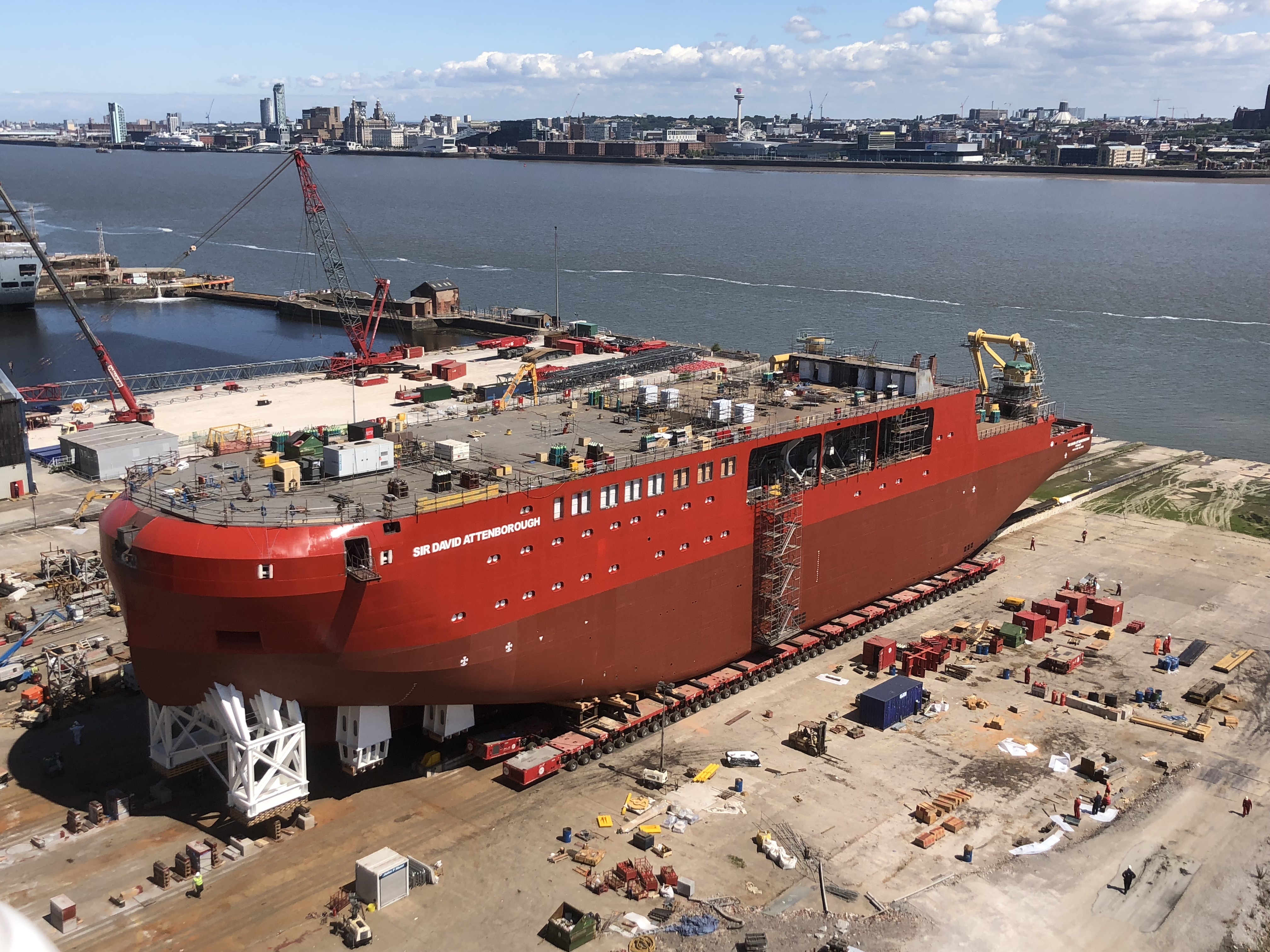 Once in the river, tugs will tow the 10,000 tonne hull number 1390 to Cammell Laird's wet basin for the next stages of construction.
The 129-metre ship is scheduled to come into operation in 2019.
Shipyard workers, engineers, scientists and maritime industry experts will gather with special guest speakers, including world-renowned broadcaster Sir David Attenborough, to celebrate this engineering achievement.
Viewing vantage points, from promenades at Liverpool's Albert Dock and Otterspool Park, provide opportunities for members of the public to join the celebration. The launch will be live-streamed from 11.00 am on the BAS website: www.bas.ac.uk/live with the 'Splashdown' at 12.20 pm.
Commissioned by the Natural Environment Research Council (part of UK Research and Innovation), built by Cammell Laird and operated by British Antarctic Survey, this is the largest civilian ship to be built in the UK for 30 years.