Sapura Drilling's rig heads for Congo to start drilling for Total
Sapura Energy's drilling subsidiary has sent one of its rigs on its way to Congo to start drilling work for French oil major Total.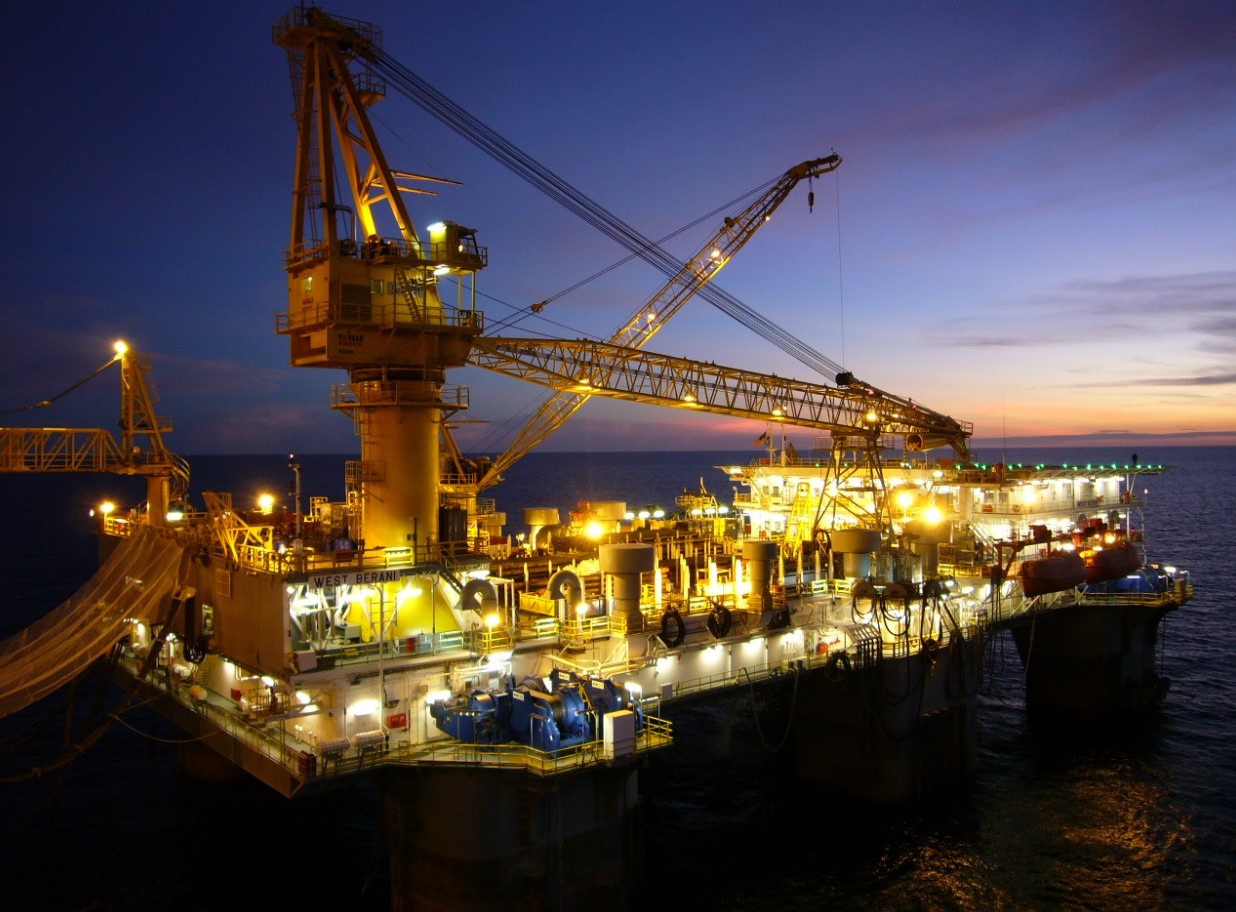 Sapura Drilling said via its social media channels that its Sapura Berani semi-submersible self-erecting tender-assist drilling rig was on its way to start a drilling contract off Congo.
According to the drilling firm, the rig left the Walvis Bay in Namibia for Congo, after a brief stopover for preparations. The company added that the rig would be performing a three-well drilling campaign.
The company announced in November that it won a contract with Total for the drilling of three wells offshore Congo, using the Sapura Berani unit. At the time, the company stated that Total would have a one-well extension option. The firm part of the contract is expected to take around three months to complete.
Total has drilled half of the Republic of the Congo's exploration wells since 1968. It brought on stream 16 fields and discovered around 65 per cent of the country's reserves.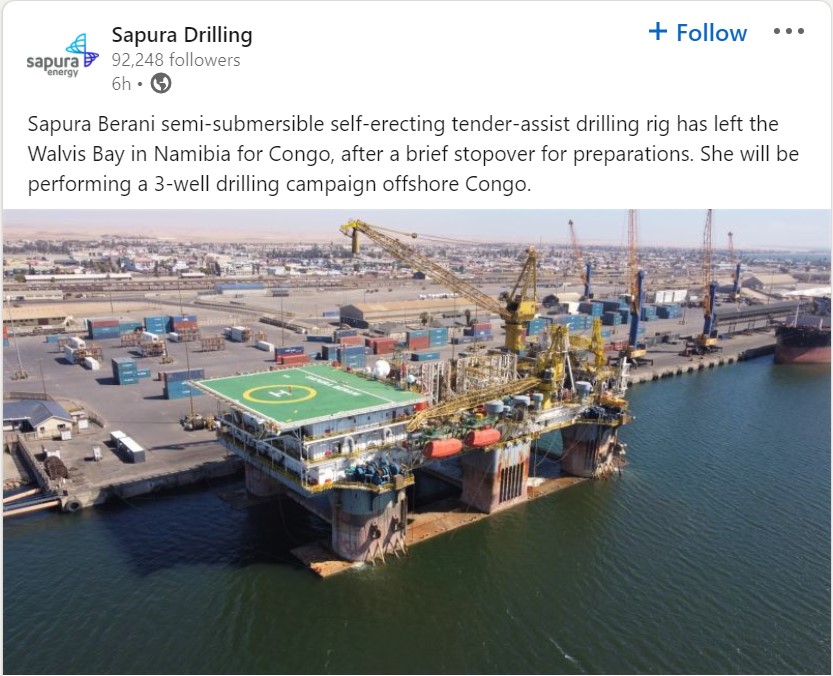 It is worth mentioning that Sapura Drilling's Sapura Berani rig was also hired by Foxtrot International LDC under a contract for the provision of the tender assist drilling rig in the Ivory Coast.
The company provided similar services for Foxtrot International LDC's drilling campaign in the Ivory Coast between 2015 and 2016.
The contract scope comprises the provision of the semi tender-assist drilling rig for the drilling of three wells, offshore Ivory Coast, starting in the first quarter of the fiscal year 2022. The contract with Foxtrot International LDC includes the option of a one-well extension.
With this contract, awarded in September 2020, the offshore driller will have two of its rigs operating in the African continent. Its semi-submersible tender assisted drilling rig Sapura Jaya is currently working offshore Angola.