Saudi Arabia and France form energy alliance, H2 and electricity in focus
Saudi Arabia and France have agreed to strengthen their cooperation in the field of energy, acknowledging that energy is one of the main pillars of their mutual long-term partnership.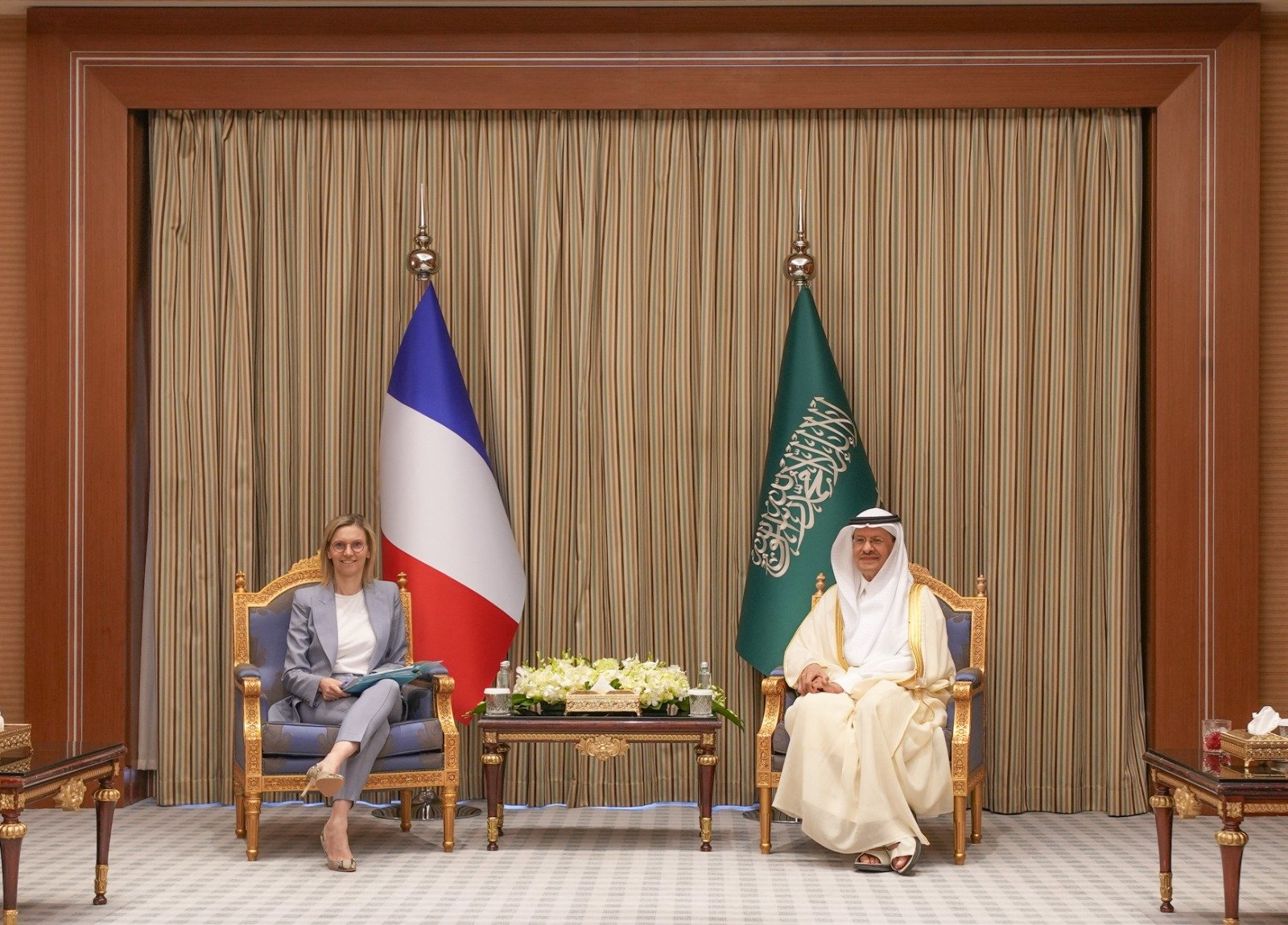 The two countries affirmed their commitments by signing a Memorandum of Understanding (MoU) on 2 February 2023.
Both countries acknowledged the importance of advancing the implementation of the United Nations Framework on Climate Change (UNFCCC) and the Paris Agreement in accordance with the principles, objectives and goals defined therein, including pursuing efforts to limit the temperature increase to 1.5°C.
Furthermore, in a joint media statement, the countries noted that addressing climate change and promoting secure, reliable, affordable and sustainable supplies of energy are their shared strategic priorities.
Moreover, they recognized clean hydrogen as an essential fuel to reach the shared objective of promoting sustainable economic development while mitigating the impact of climate change. ​
Additionally, they agreed to enhance cooperation in the field of electricity, and exchange experiences in the field of electricity generation from renewable energy resources, grid interconnection projects, as well as encouraging the participation of private sectors in power sector projects, including generation, transmission, distribution, storage and network automation technologies.
Saudi Arabia and France also agreed to engage in joint efforts to enhance energy efficiency and to enhance their cooperation in the field of nuclear energy in a peaceful and safe framework, the management of radioactive waste and nuclear applications, as well as the development of human capabilities.
They agreed to cooperate on advancing climate technologies and solutions, including carbon capture utilization and storage (CCUS) for hard-to-abate sectors such as cement, aviation, marine and petrochemicals, among others.
Saudi Arabia said it aims to become the leading exporter of hydrogen and electricity produced from low-emission resources globally as it has the necessary resources of renewable energy, natural gas and carbon sinks, while France stated that its strategy for the development of decarbonized hydrogen aims at having a significant contribution to the decarbonization of industry and transport.
Both, France and Saudi Arabia, have placed hydrogen and electricity produced from low-emission and renewable resources at the core of their respective energy transition.
To this end, they agreed on hydrogen cooperation and electricity produced from renewable resources roadmap focusing on three pillars, the statement said:
Technology development: Cooperation will advance hydrogen and electricity produced from renewable technology deployment from production, transportation and conversion at demand centers.
Business cooperation: The private sector has a critical role to play; Saudi–France cooperation welcomes joint efforts between Saudi and French companies to partner in the entire energy supply chain to unlock business and hydrogen trade.
Policies and regulation: The roadmap will further promote the development of the hydrogen industry through mutual recognition of the certification framework, including emission life cycle assessment from all possible sources necessary for consistency in international trade.
Both countries stated they will work to enhance their cooperation in developing and sustaining supply chains for the energy sectors and to enable cooperation between companies to maximize the utilization of local resources in both countries, which contributes to achieving flexibility and effectiveness of energy supplies.
The parties also noted they support the creation of a French-Saudi task force, aiming to deliver desired outcomes from cooperation in hydrogen and other domains.
To remind, in December 2022, Saudi Arabia signed MoUs with Japan for cooperation in the areas of circular carbon economy (CCE) and carbon recycling, as well as clean hydrogen, ammonia and derivatives.
Follow Offshore Energy's Clean Fuel: