SBM Offshore unveils $620 million loan for Mero FPSO
Dutch FPSO operator SBM Offshore has secured a $620 million bridge loan for the construction of the fourth Floating, Production, Storage and Offloading (FPSO) vessel, which will be deployed at the Petrobras-operated Mero field offshore Brazil.
SBM Offshore revealed on Friday that it has secured a $620 million bridge loan facility for the financing of the construction of the FPSO Alexandre de Gusmão, which will be the fourth definitive system to be installed in the Mero field, located in the Santos Basin offshore Brazil, approximately 160 kilometres from Arraial do Cabo, Rio de Janeiro state. 
The company confirmed it is the sole owner of the special purpose company which secured the load facility and which will own this FPSO. SBM Offshore also added that discussions around the divestment of 45 per cent of the equity ownership to partners continue to progress.
According to the firm, the facility will be fully drawn in the coming days to finance the ongoing construction of the FPSO Alexandre de Gusmão. Based on the FPSO operator's statement, the tenor of the bridge loan is twelve months with an extension option for another six months, while the repayment is expected to take place upon closure and the first drawdown of the project loan.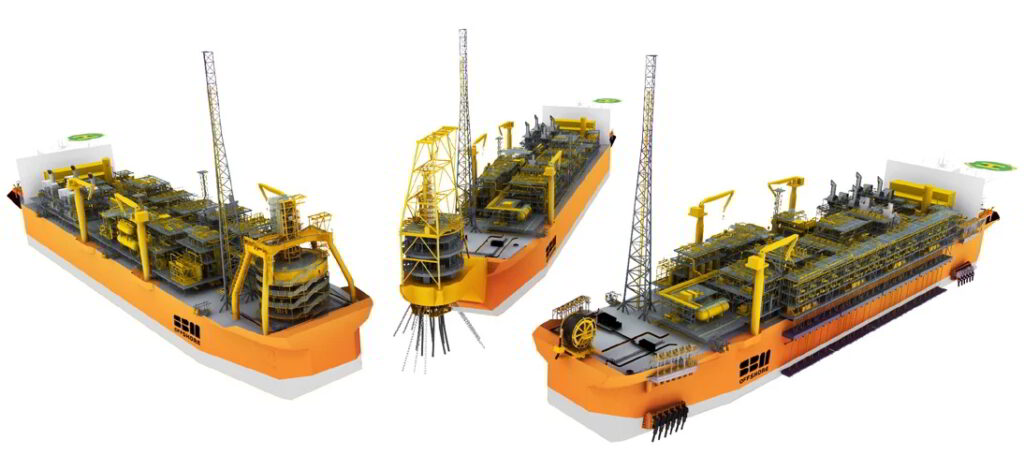 As previously reported, the company is progressing with the design and construction using its Fast4Ward programme and it ordered its fourth and fifth hulls under this programme back in December 2019 from Shanghai Waigaoqiao Shipbuilding and Offshore (SWS) and China Merchants Industry Holdings (CMIH).
Following the signing of the binding Letter of Intent announced on 3 August 2021 when the Final Investment Decision for the project was made, SBM Offshore signed contracts with Petrobras at the end of last month for the 22.5 years lease and operation of FPSO Alexandre de Gusmão.
Mero is a project under Libra Consortium responsibility, in which Petrobras is the operator with 40 per cent interest. Its partners are Shell Brasil and TotalEnergies with 20 per cent each, CNODC and CNOOC Limited with 10 per cent each, along with Pré-sal Petróleo S.A. (PPSA) as manager of this contract.
It is worth reminding that the production of the first definitive Mero system (FPSO Guanabara) is scheduled to start in 2022, followed by Mero 2 (FPSO Sepetiba), in 2023, Mero 3 (FPSO Marechal Duque de Caxias), in 2024 and Mero 4 (FPSO Alexandre de Gusmão), in 2025.