Scottish company secures over €1M to advance tidal energy turbine
Glasgow-based company Flex Marine Power has been awarded significant funding from the UK government's Energy Entrepreneurs Fund (EEF) to further develop and demonstrate its low-cost tidal energy turbine.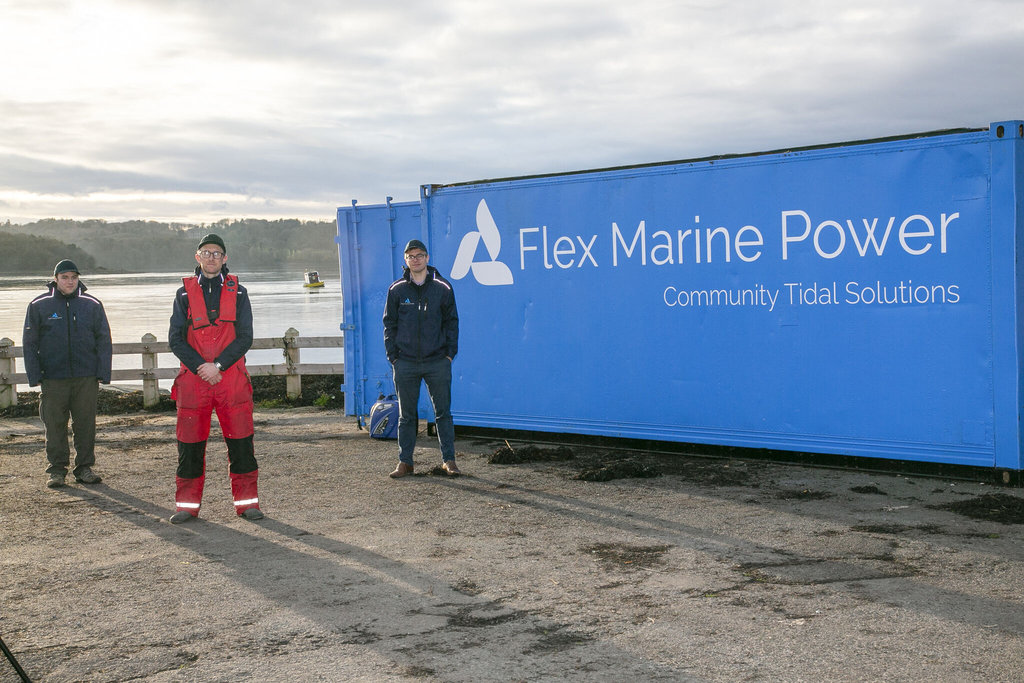 Flex Marine Power has secured a little over €1 million (£968,000) that will be used for the development of a lower-cost tidal turbine for coastal power generation within a microgrid which will be tested with community partners on the island of Islay.
The establishment and powering of a microgrid on Islay is expected to demonstrate the social, economic and environmental benefits of the tidal energy technology.
The company's 50kW tidal turbine, dubbed SwimmerTurbine, is being developed to offer a uniquely low price point and low user complexity, in order that predictable clean tidal energy from seas can become accessible to a mass market of non-specialized coastal power users around the world.
Having developed a full-­scale second generation demonstration machine, Flex Marine Power sought EEF funding support to enable an extended operational trials and enhancement program.
According to the project's description, this will be achieved through operating the machine in the sea in collaboration with partners on Islay that will provide insights on how to refine and mature operational and maintenance procedures, to enhance user benefits.
Also, the testing is expected to yield important developments and learnings which will allow the power performance of the turbine to be refined to yield more clean energy, and enable structural optimizations that are expected to reduce the manufactured product price.
Flex Marine Power's turbine comprises two hollow fiberglass blades attached to a steel hub and nacelle which houses the electrical and monitoring equipment within a dry equipment capsule, and connects to a tubular mooring connection structure.
The anchor connects to the seabed, with the mooring running from the anchor to a steel assembly which comprises a steel float to hold the mooring up, plus the Buoyant Rotor Drive Assembly (BRDA).
The turbine has a powertrain within its nacelle, which is connected to the shore via an umbilical routed down the mooring. As the turbine rotates it generates electricity which is sent to the shore via the umbilical.
In 2020-21, the company conducted a test campaign in Northern Ireland's Strangford Narrows on the previous version of its 50kW tidal turbine, with the support of InnovateUK, while also performing additional trials throughout 2022 in preparation for full-scale deployment expected to take place this year.
The EEF funding has been made available from the UK government's €1.13 billion (£1 billion) Net Zero Innovation Portfolio, which looks to accelerate the commercialization of low-carbon technologies and systems.
Subscribe and follow
Offshore Energy – Marine Energy LinkedIn