Sea Traders linked to scrubber-fitted Kamsarmax quartet
Greek shipping giant Sea Traders has placed an order for four state-of-the-art Kamsarmax vessels from the Qingdao Yangfan shipyard in China, according to shipbroker reports.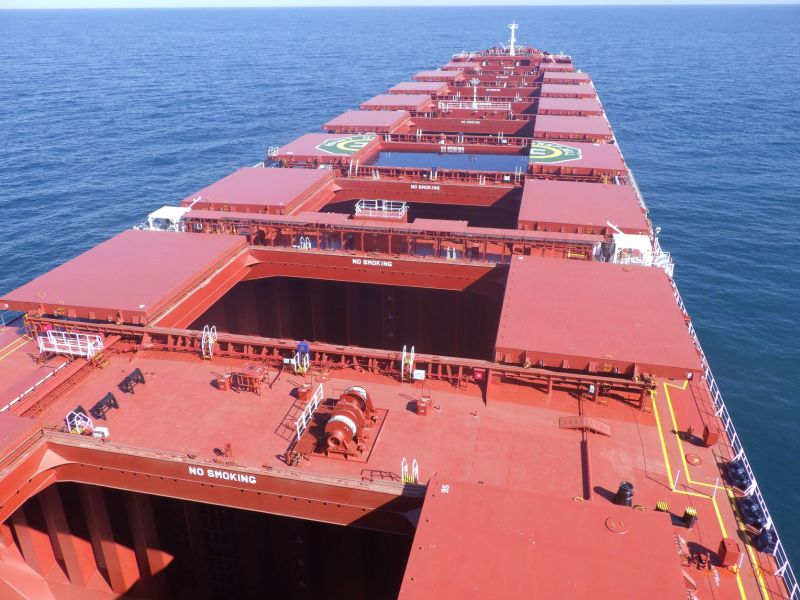 The four 82,000 dwt Kamsarmax vessels will adhere to the stringent NOx Tier III and EEDI Phase 3 regulations. These regulations, established by the International Maritime Organization (IMO), are designed to curb nitrogen oxide (NOx) emissions and improve overall energy efficiency, respectively.
Each vessel in this quartet will be equipped with scrubbers, a technology designed to reduce sulfur dioxide (SO₂) and other pollutants in line with the IMO 2020 Scrubber mandate.
Sea Traders will be paying around $34 million per vessel, according to the latest report from Intermodal Shipbrokers. The quartet is slated for delivery in 2026.
The Kamsarmax vessels are well-regarded in the shipping industry for their versatility and efficiency, making them ideal for carrying dry bulk cargo, such as coal, iron ore, and grain, on global trade routes.
The latest deal emerges on the back of a massive ordering spree by the Greek shipowner which has seen up to 18 new bulkers ordered.
Namely, last month Sea Traders, owned by major Greek shipping magnate George Procopiou, signed an order with CSSC Huangpu Wenchong Shipbuilding Co., a subsidiary of the China State Shipbuilding Corporation (CSSC), for the construction of eight 85,000 dwt.
In early July, Sea Traders inked an order for ten Kamsarmax bulk carriers at Hengli Shipbuilding (Dalian) Co., a subsidiary of Hengli Heavy Industry Group.
All ships will be compliant with the energy efficiency requirements of the Energy Efficiency Design Index (EEDI) Phase III.
Based on the company's data, Sea Traders has a fleet of 40 vessels, including 14 Kamsarmax, 13 Supramax, and 7 Panamax bulkers.