SeaBird bags new extension as higher tendering activity more than doubles vessel utilization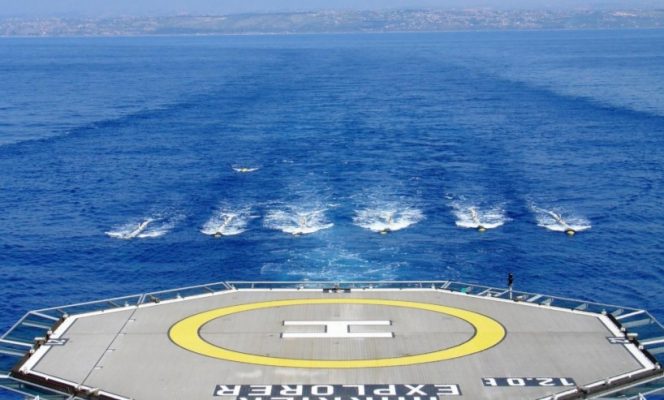 ---
Marine acquisition provider SeaBird Exploration has received another contract extension for one of its seismic vessels amid an increasing tendering activity, which more than doubled its vessel utilization in the third quarter of the year.
SeaBird said on Thursday it has received a second 30-day extension for the Osprey Explorer vessel, following its previous 30-day extension announced in October.
The vessel is currently working on an OBN survey in the U.S. Gulf of Mexico that was announced on June 25, 2018 and started in late August.
This latest extension is in accordance with the contract and brings the firm period of the contract to a total of 120 days.
In addition, the company has started a multi-client 2D survey with a duration of approximately two weeks in North-West Europe, which is to be acquired in November.
The multi-client survey is pre-funded and approximately cash neutral. The company is using the Harrier Explorer for the survey.
SeaBird doubles revenues, cuts loss
Also on Thursday, SeaBird reported revenues of $5.4 million for the third quarter 2018, compared to $2.9 million in 2Q 2018 and $2.7 million in 3Q 2017. The company reduced its third quarter net loss to $4.6 million from a $26 million loss in the same period last year.
SeaBird said that the reactivation of the Harrier Explorer and the beginning of two ocean bottom surveys (OBN) and two 2D surveys led to 55% vessel utilization in 3Q 2018, compared to 22% in 2Q 2018 and 22% in 3Q 2017.
According to the company, the improved oil & gas sentiment seen earlier in the year continued in quarter three. Tendering activity was significantly up from previous periods. Moreover, new tenders were relatively evenly balanced between source contracts and streamer surveys. SeaBird expects the increased tender volume to continue for the rest of the year. Current tender discussions are still in the planning phase and relate primarily to potential contracts starting in 1H 2019.
Most contracts year to date have been related to OBN surveys largely driven by the oil & gas companies focus on increased oil recovery on producing fields. The OBN market is thus experiencing strong growth with tenders coming from all regions. A high proportion of the OBN tenders is resulting in source vessel contract awards.
"We now also see an increased number of exploration related 2D and 3D streamer survey tenders. However, prefunding of planned 2D and 3D surveys is still lagging," the company said.
The company had three active vessels during the quarter and one vessel warm stacked. Looking ahead, SeaBird expects to maintain the same three vessels in operation for the remainder of the year and expects utilization for 4Q to remain generally in line with 3Q.
Offshore Energy Today Staff
Related news
List of related news articles