Seacor Marine gets three PSVs from COSCO
U.S.-based vessel owner Seacor Marine has entered into definitive agreements to acquire three platform supply vessels (PSVs) from COSCO Zhoushan, an affiliate of COSCO Shipping, the world's largest shipowner.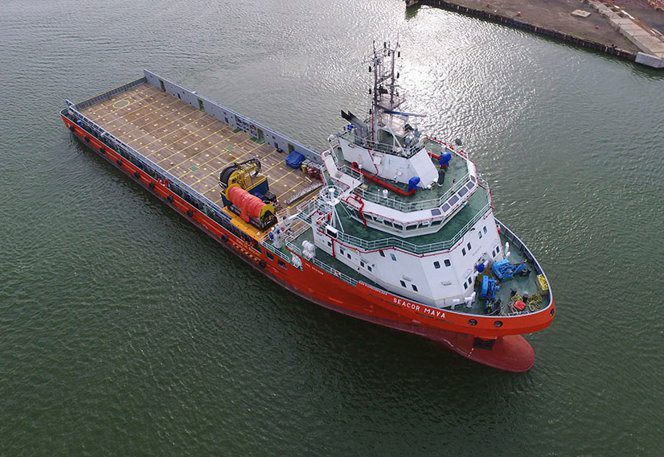 Seacor said on Wednesday that the aggregate consideration for the vessels will be approximately $46 million, of which 30% will be paid in cash and 70% will be paid under a four-year deferred payment agreement between Seacor Marine and COSCO Zhoushan.
Half of the cash payment will be funded in the first quarter of 2019 with the balance per vessel to be paid upon physical delivery of each vessel.
Seacor expect the vessels to be delivered on September 30, 2019, January 30, 2020, and April 30, 2020.
John Gellert, Seacor Marine's Chief Executive Officer, commented: "We are honored to build upon our relationship with the COSCO Shipping Group, which began last year with our SEACOSCO joint venture. That initiative's first two vessels are already operational in the North Sea and in Saudi Arabia. Those vessels have performed well since delivery in early 2018, and we look forward to welcoming these newly acquired vessels into our fleet over the next year."
The PSVs acquired are Rolls Royce UT771CDL design of 3,800 tons deadweight capacity with dynamic position class 2 and firefighting class 1 notations. They can accommodate a subsequent upgrade to a battery hybrid power solution. They will be registered in the Marshall Islands and be named the M/V Seacor Alps, Seacor Andes, and Seacor Atlas, respectively.