SeaQurrent looking to strengthen TidalKite team
Dutch tidal energy company SeaQurrent is looking to strengthen its team in order to help develop and market its TidalKite technology.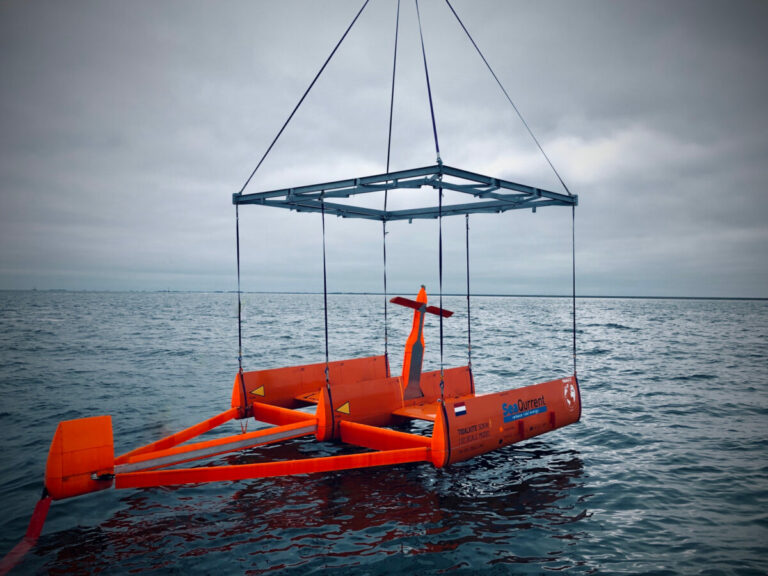 After several years of development and testing, a full-scale, grid-connected TidalKite device will be demonstrated in the Dutch Wadden Sea, next to Ameland, this year.
According to SeaQurrent, final preparations for demonstrations are in full swing, but extra hands and skills are needed.
Therefore, the Dutch company is looking for a controller, mechanical engineer, 3D CAD engineer, structural engineer, assemblage technicus, project developer, project manager for operations and a QHSE engineer.
Interested candidates are free to apply by 30 June.
"Successfully developing such a solution and bringing it to market still requires a lot of effort. We're only at the beginning of our mission and we know that without a motivated, qualified and determined team we can never achieve this ambition. It's the people who make a difference," SeaQurrent stated.
SeaQurrent started the development and building of its first scale model of the TidalKite in 2016 and is currently building the fourth model, with full-scale components.
TidalKite is anchored to a monopile with a tether and flies underwater across the current. The traction force generated by the kite is used to generate green electricity in the power take-off unit.
The device consists of several rows of wings that are placed one behind the other, making it able to cover a large surface area in one movement and thus to '3D-harvest' the largest possible amount of energy, SeaQurrent claims.
A 1:10 scale TidalKite, rated at 50kW, has already been tested in 2019 in the Dutch Wadden Sea. Based on the obtained results, SeaQurrent started building the full-scale demonstrator for Ameland.
---
Register for Offshore Energy Exhibition & Conference:
---