Second RivGen reaches Alaska
Ocean Renewable Power Company (ORPC) has delivered its second RivGen device to Alaska ahead of the upcoming installation in the Kvichak River where it will join the already installed system to form a two-device array.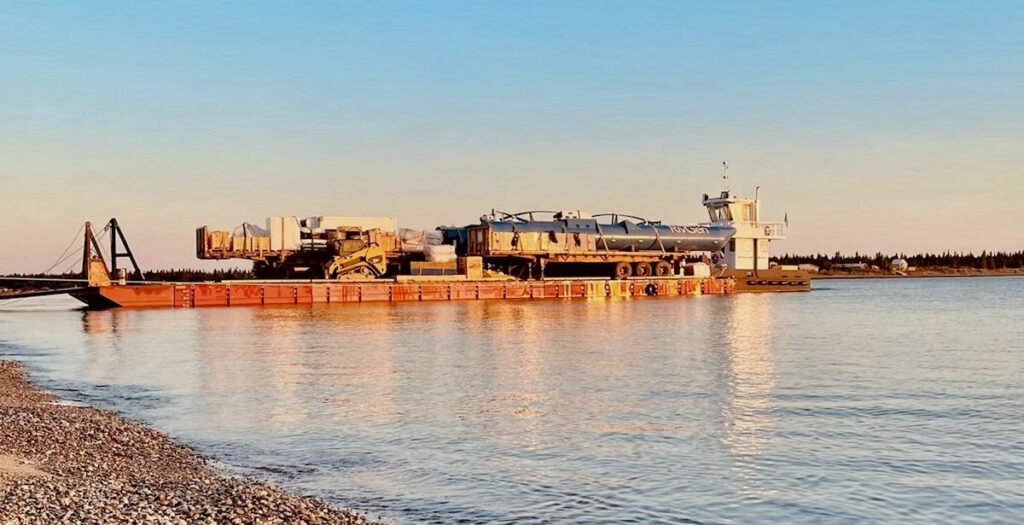 The second RivGen was delivered to Igiugig Village earlier in August, where it will be deployed alongside the first RivGen device, which has been operating in Alaska for more than 20 months and holds a record for the longest operating current energy converter in the United States.
The sub-components for the ORPC's second RivGen, including pontoons and chassis, were fabricated at Downeast Machine & Engineering earlier this year, and then assembled at ORPC's facilities in Brunswick, Maine.
Following the verification of the system, which incorporated the lessons learned from earlier deployments into its design, the second RivGen was packaged and shipped to Igiugig Village.
Currently, the device is being prepared for the impending installation and operation in the Kvichak River, according to ORPC.
According to media reports, the two-device RivGen power system in Alaska will also include upgrades to the grid using smart controls, as well as the installation of a battery energy storage system.
The second ORPC's device installation in Alaska is enabled by a multi-year project supported in part by funding to the Village of Igiugig from the U.S. Department of Energy's Water Power Technology Office, and Office of Indian Energy Policy and Programs, as well as private investment.
The RivGen power system generates emission-free electricity from river currents and connects directly into existing remote community grids using smart grid technology.
It consists of three major subsystems including shore-side power electronics, mooring system, and turbine generator (TGU) device.