SHI Cuts Steel for Teekay Offshore's New Shuttle Tanker
First steel has been cut for Teekay Offshore's first of four shuttle tankers intended for operations in the North Sea.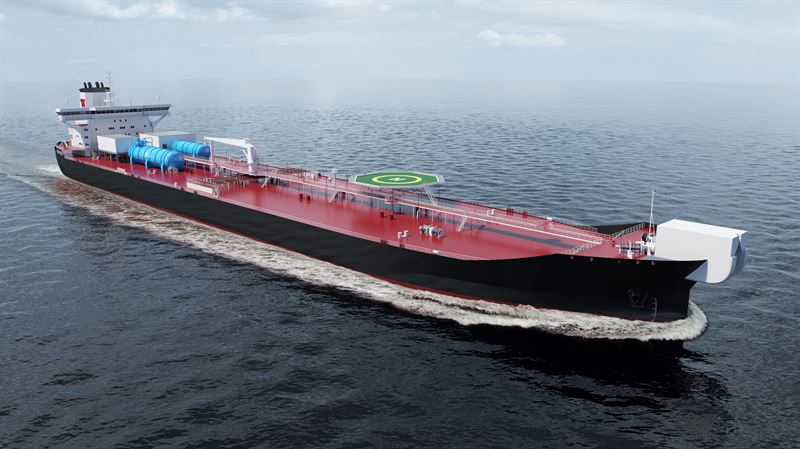 The steel cutting ceremony took place at the Samsung Heavy Industries (SHI) shipyard in Geoje, Korea on July 2.
The 130,000 dwt vessels will operate on both liquefied natural gas (LNG) as the primary fuel, and a mixture of LNG and recovered volatile organic compounds (VOCs) as a secondary fuel.
As explained, the new design is expected to significantly reduce emissions and fuel consumption. The power distribution system is part of Wärtsilä's Low Loss Hybrid (LLH) system, using batteries to leverage more fuel savings, peak load shaving and added overall system redundancy. The annual emission reduction potential is estimated at up to 42%, with fuel consumption reduced by up to 22% compared to traditional shuttle tankers, Teekay Offshore said.
The four vessels are expected to be delivered from the yard from October 2019 through to 2020.
Ordered in 2017, the ships will provide shuttle tanker services in the North Sea with Teekay Offshore's existing master agreement with Statoil ASA (Statoil).