SIMEC Atlantis names new CFO to push project delivery
UK-based marine energy company SIMEC Atlantis Energy (SAE) has appointed Simon Hirst as an executive director of the company and as the group chief financial officer (CFO), with immediate effect.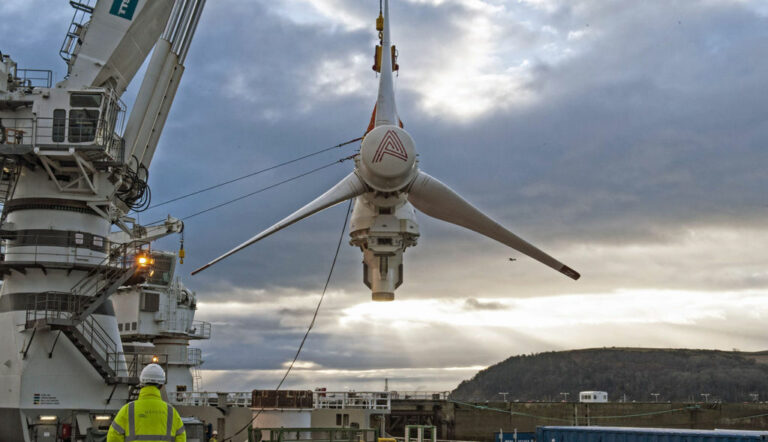 The move comes as Andrew Charters resigned his position on the Board and stepped down as CFO. Charters will remain with the group during the transition period.
Hirst has worked at SAE since 2015 and has primarily been responsible for all financial and commercial aspects of the MeyGen project.
Before joining SAE, Hirst gained international blue-chip corporate experience at a number of organisations including ExxonMobil, Pepsi Cola, Iron Mountain and international power generation company InterGen.
"We are delighted to welcome Simon to the Board. Simon brings a wealth of experience and knowledge of the Group and our projects as well as a wealth of very relevant external experience," said SAE chairman, Duncan Black.
"This appointment follows his success in helping MeyGen to secure the recently announced additional funding from Scottish Enterprise and recognises the huge contribution he has made to the Group to date."
To remind, the MeyGen project Phase 1A included the installation of the AR1500 turbine onto a gravity-based foundation, alongside three other AH1000 MK1 units, to form an array of 6MW.
Since its installation in 2016, the MeyGen tidal array to date has produced over 37GWh of clean, renewable tidal energy for the UK gird.
The MeyGen site is the largest fully consented tidal stream site in the world and SIMEC Atlantis is working with the UK Government and industry partners to unlock its full potential, delivering a 400MW green and predictable power station.
With two of the four turbines fully operational, SIMEC Atlantis said it is proceeding with the work to redeploy the other two turbines, which are out of the water for maintenance and repair, within the next 12 months.
---
Follow Offshore Energy – Marine Energy
---