SIMEC Atlantis' tidal kit in Japan clocks over 150MWh of clean power production
The AR500 tidal energy system, designed and built by SIMEC Atlantis Energy, has generated over 150MWh of clean power to Japanese electricity grid since its installation early in 2021.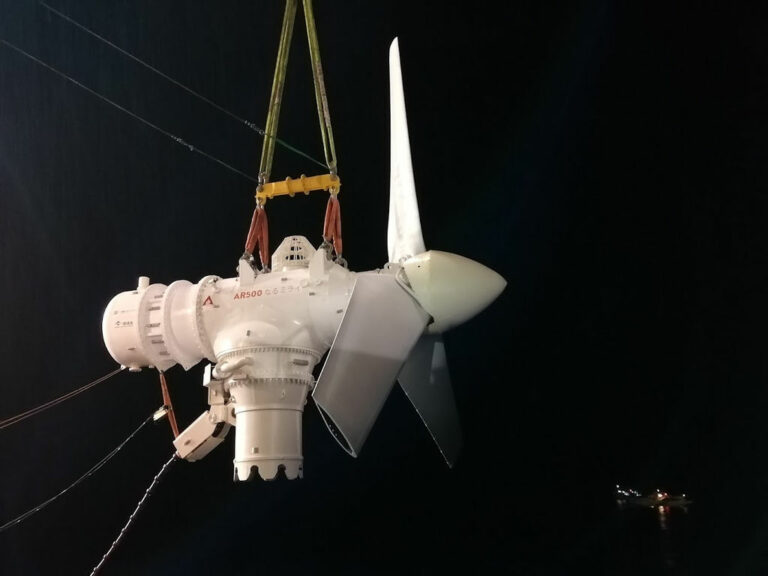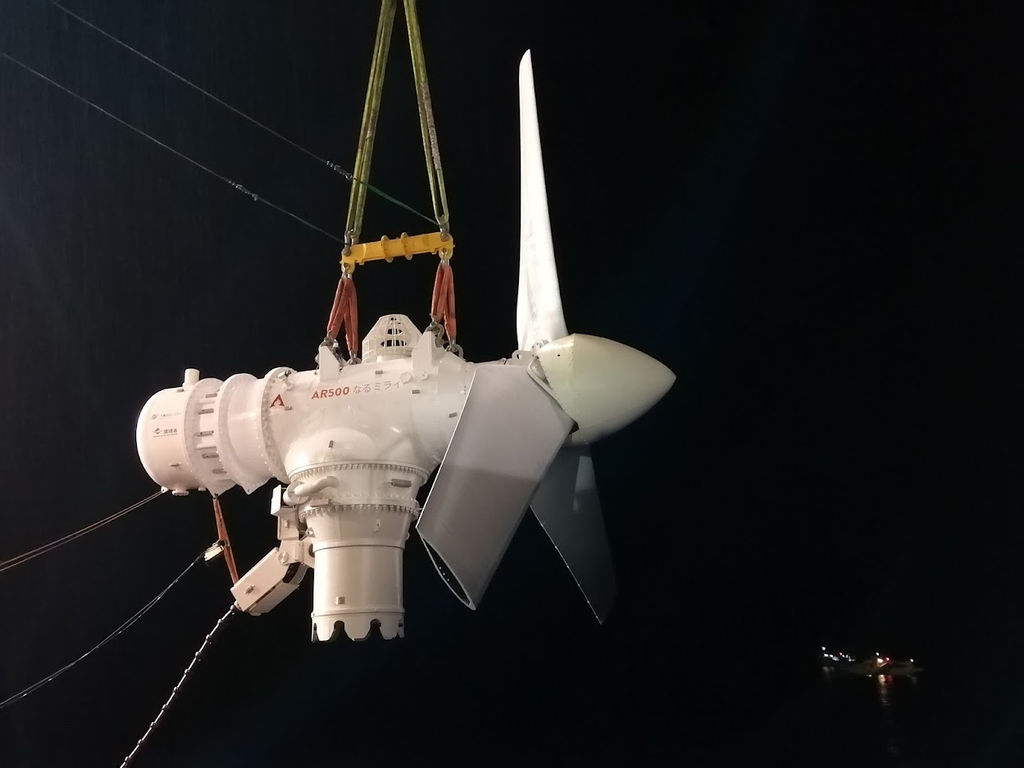 The 500kW tidal energy system was installed on 23 January 2021 in a joint project by SIMEC Atlantis and client Kyuden Mirai Energy.
The turbine was installed on its foundations, along with an export cable and associated equipment in the water depth of approximately 40 metres in the straits of Naru Island, within the southern Japanese Goto island chain.
Offshore construction of the tidal generation equipment took just five days to complete, beginning with the laying of the cable, landing of the foundation structure and ballast to the sea floor, connection of the cable, and finally the installation of the turbine to the foundation.
Since, the AR500 tidal generation system passed the Japanese government's pre-use inspection tests and has been recognised as an official power generation facility.
The tests followed the process of inspection and verification of both the onshore facility and offshore equipment against national electrical standards.
This is the first full-scale trial project of AR500 tidal turbine, with the turbine temporarily installed while its performance is being monitored.
After at least six months, the turbine will be recovered and inspected for wear and tear, while the foundation and export cables will remain offshore, the project partners said earlier.
If trials prove successful, these turbines could be re-used in a possible second phase project, subject to additional approvals.