Slow Mill drops anchor in the Wadden Sea
Dutch company Slow Mill Sustainable Projects has placed the first piece of its wave energy converter into the Wadden Sea, offshore Netherlands, as part of a collaborative Texel wave energy pilot project.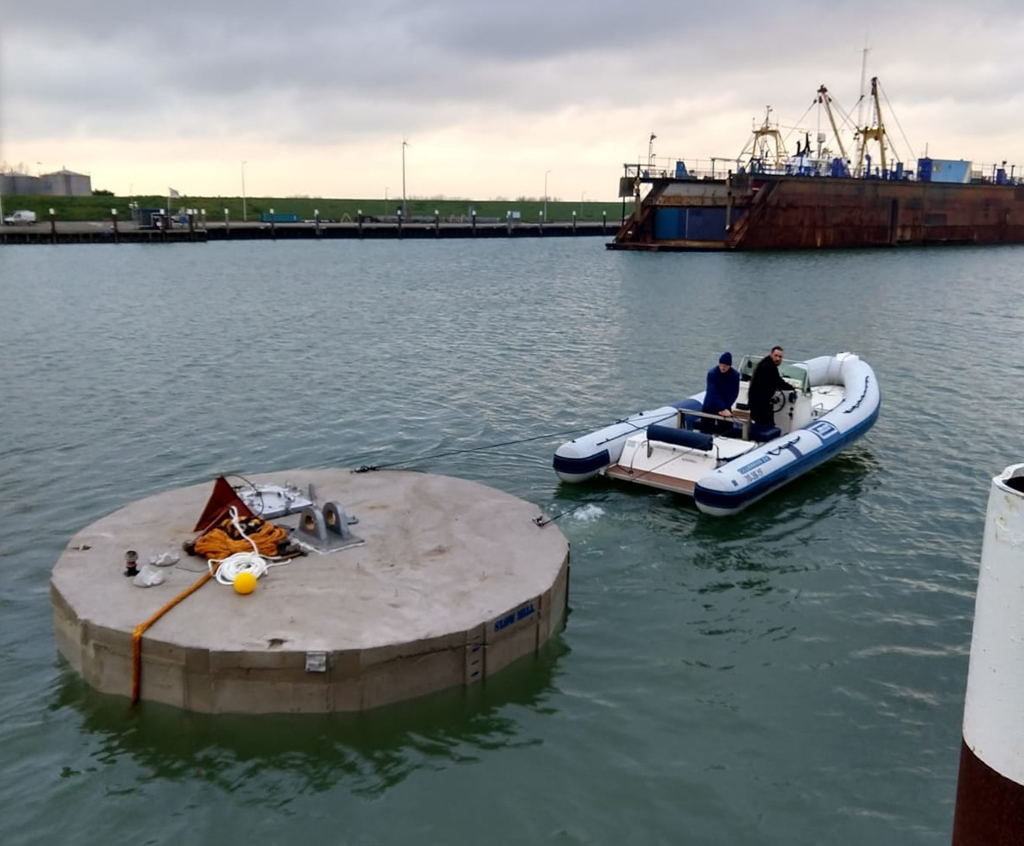 The Slow Mill anchor, designed to float before reaching its installation site where it will sink to the seabed, was launched in Oudeschild seaport in Texel island, the developers behind the technology informed.
The 50-ton anchor is planned for installation 4km off the island in North-Holland Province, where it will soon be mounted with the blade system, and the floater to form the Slow Mill wave energy system, according to Erwin Meijboom, Co-Founder of Slow Mill Sustainable Projects.
The device works as waves push the floater up and the blades away from the anchor, utilizing not only the up and down movement, but also the back and forth movement of the waves, Slow Mill Sustainable Projects claims.
When the waves recede, they take the Slow Mill back to its starting position and a winch reels in the cable, preparing the device for the next work stroke.
The half-scale Slow Mill model will in the Wadden Sea be tested for stability during the storm season, and will also serve for studies into the possibilities of using the device to stimulate and enrich biodiversity and sea life around the installed equipment, Meijboom confirmed.
During the trial, the Slow Mill prototype is expected to power 100 households with green electricity, while the developers plan to build a larger wave farm along 10% of the Texel's coast that could power the entire island with the population of approximately 14,000, should the tests prove successful.
As reported earlier, the government-backed Wadden Fund recently approved the funding for the Texel wave energy pilot, which in addition to Slow Mill Sustainable Projects, includes project partners Innoship, NIOZ, Deltares, Ingenieursbureau Rotterdam, and Rotec.
Total costs for the 3-year project are estimated to be around €4 million, of which €2.5 million come from the Wadden Fund, managed by the Dutch provinces of North Holland, Groningen and Friesland.