Slow Mill wave energy generator hits the water
Dutch wave energy company Slow Mill Sustainable Power has reached the milestone of deploying its wave energy generator into the water after constructing and testing the device.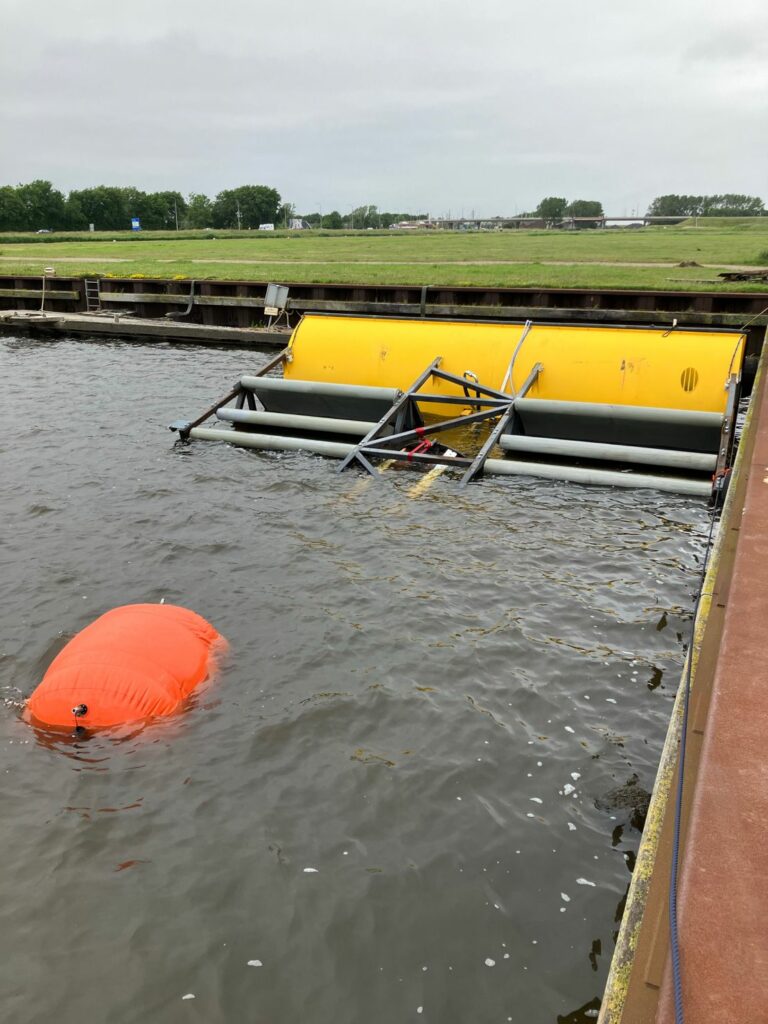 "Despite two years of slow pace pandemic progress, we managed to construct piece by piece of the device, transport it to the harbour, assemble it, build in the operational systems and dry test it", the company said in a recent update on social media.
Slow Mill added that the device, Slow Mill – 40, will be installed at sea in front of the Dutch coast in June or July, depending on tides and weather.
This will be another milestone for the company's Slow Mill – 40, which is said to be the first-ever Dutch demonstration device for wave energy.
To remind, the company installed the anchor four kilometres off the Texel island in North-Holland Province back in 2018 as part of the government-backed pilot to test its wave energy technology ahead of the full-scale demonstration.
Wave energy research vessel Empiric, built especially for the installation, maintenance and research on the Slow Mill wave energy converter, began its maiden voyage offshore the Netherlands at the beginning of August 2021.
The wave energy system works as waves push the floater up and the blades away from the anchor, utilizing not only the up and down movement but also the back-and-forth movement of the waves.
When the waves recede, they take the device back to its starting position and a winch reels in the cable, preparing the device for the next wave.
---
Register for Offshore Energy Exhibition & Conference:
---